With two young kids who love to learn and explore, we are huge fans of sensory play and love trying out lots of colorful and fun sensory bin fillers. One of the great things about sensory bins is that there are lots of easy-to-create sensory fillers that can be used time and time again. From rainbow rice to shredded paper and colored water, here are my 13 favorite sensory bin fillers!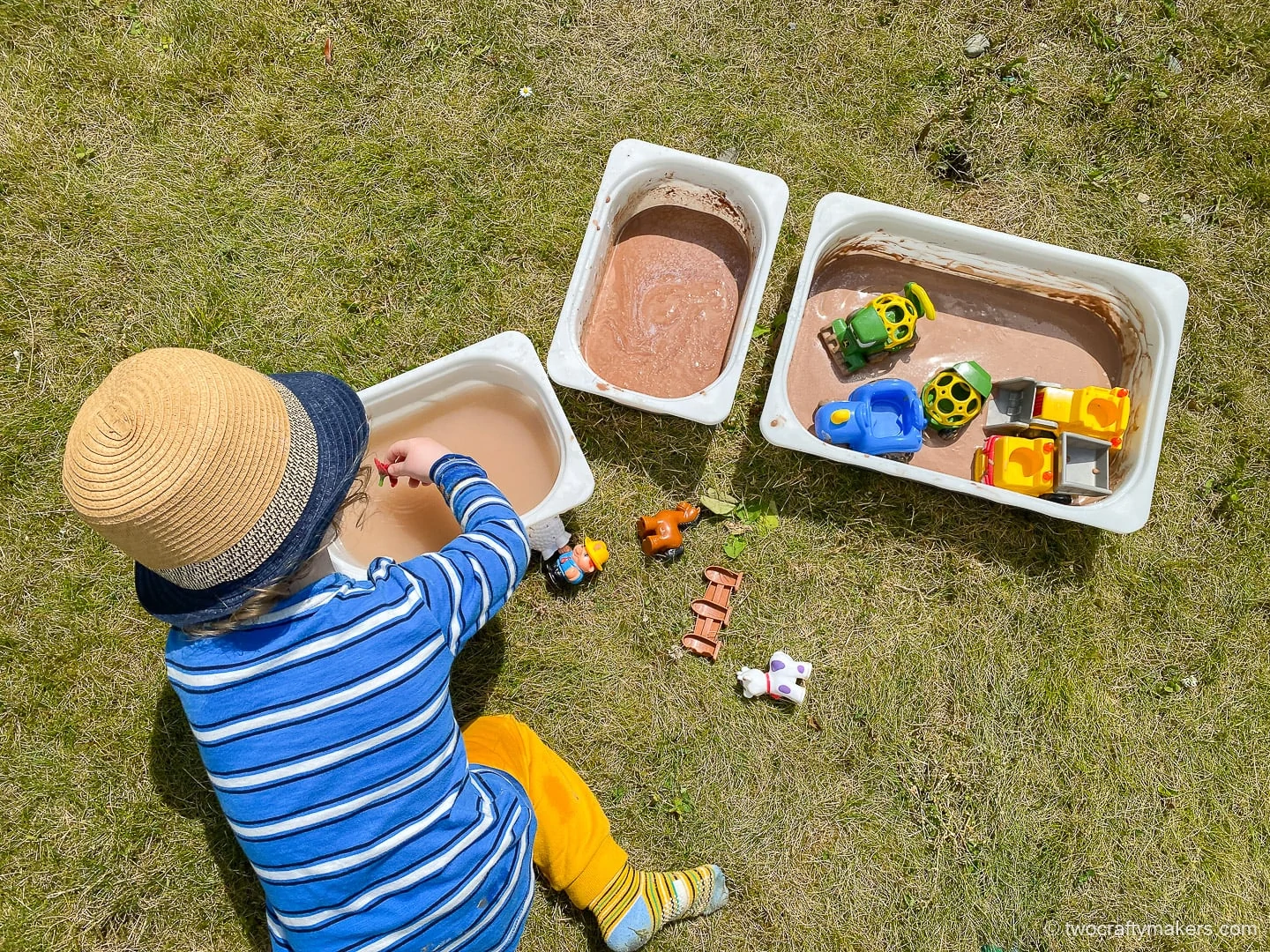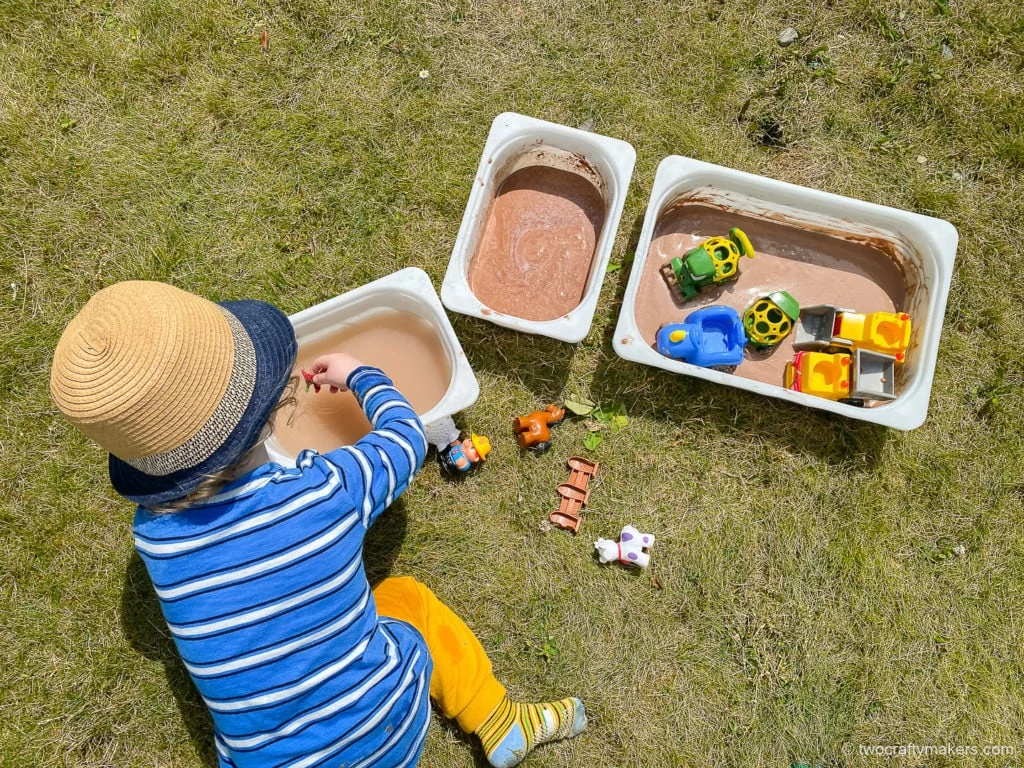 1 | Colored Rice
Colored rice is one of my go-to sensory bin fillers and it features in our sensory bins time and time again. It's so easy to make and can be reused many times. Plus my kids are obsessed with everything about rice sensory bins and spend hours playing with them!
Rainbow rice is my absolute favorite and it is so colorful and inviting even if the beautiful rainbow effect only lasts a few seconds after letting my toddlers loose on the setup! Luckily the rice still works and looks great when it's all mixed together – I used the beautiful rainbow rice from this weather sensory bin again in my birthday sensory bin!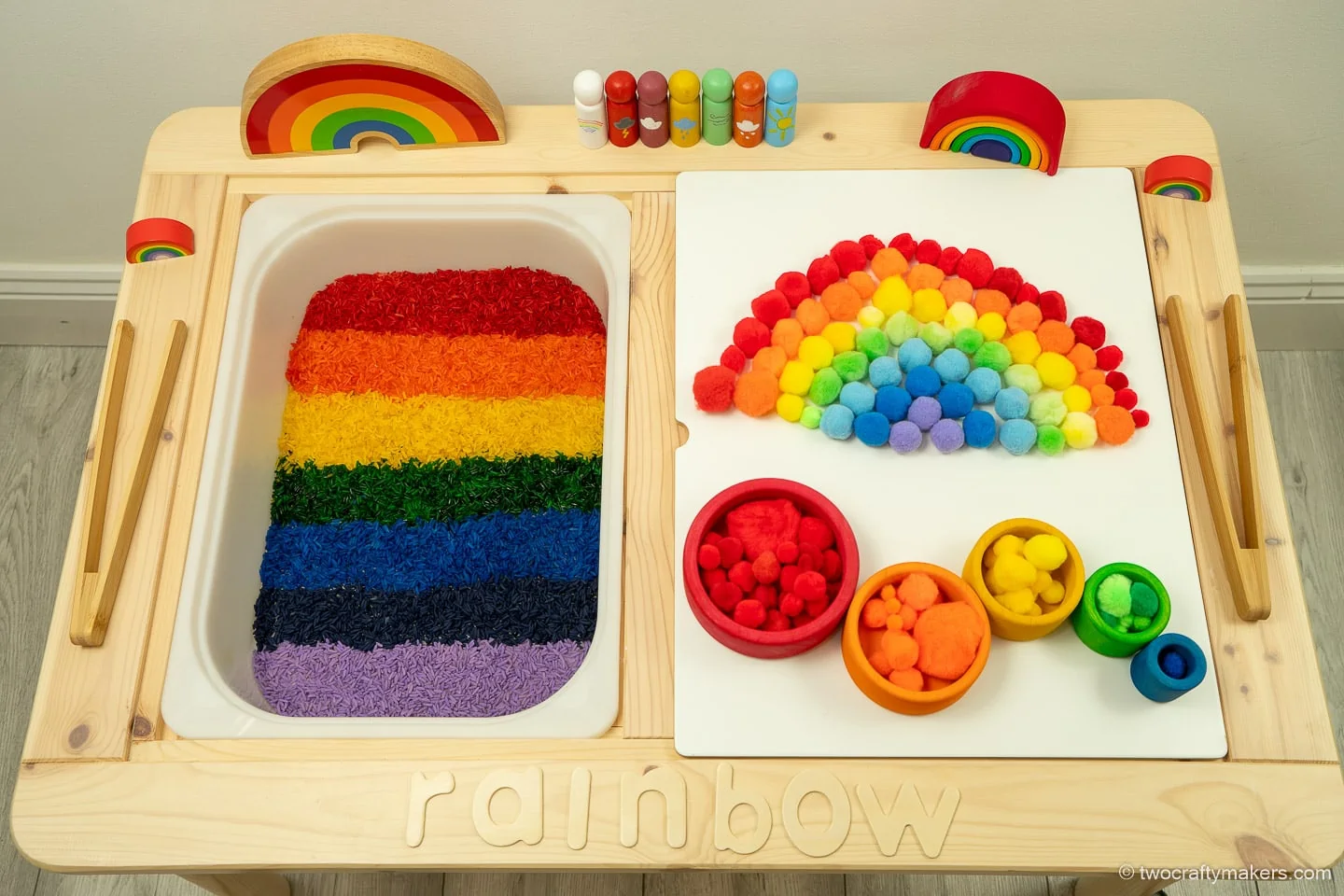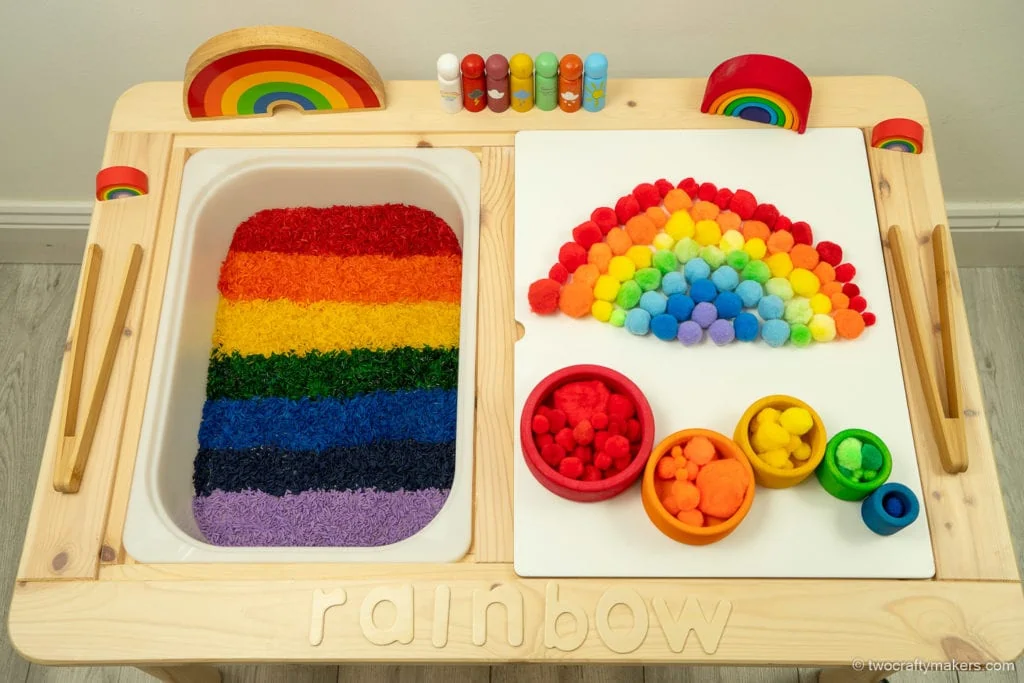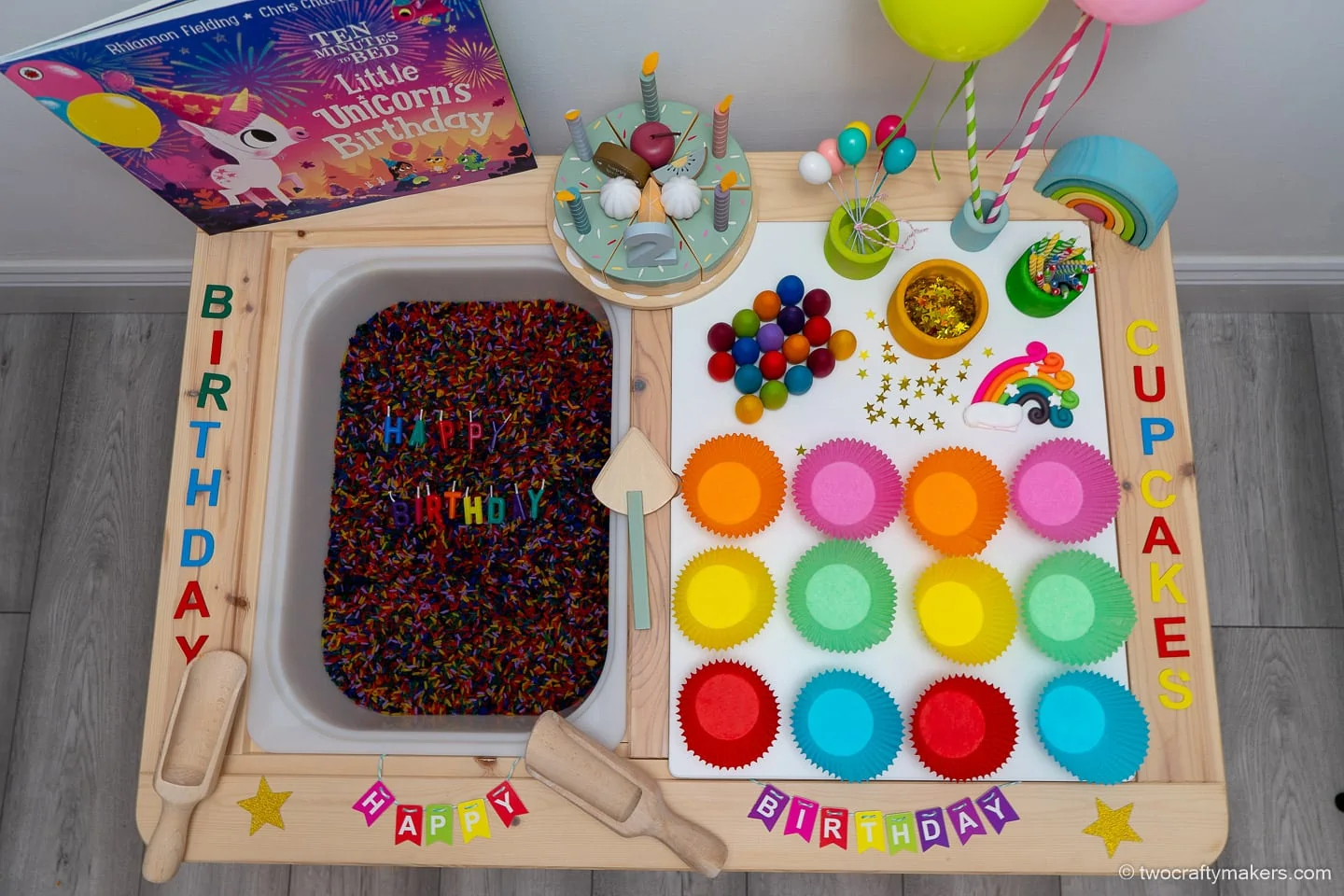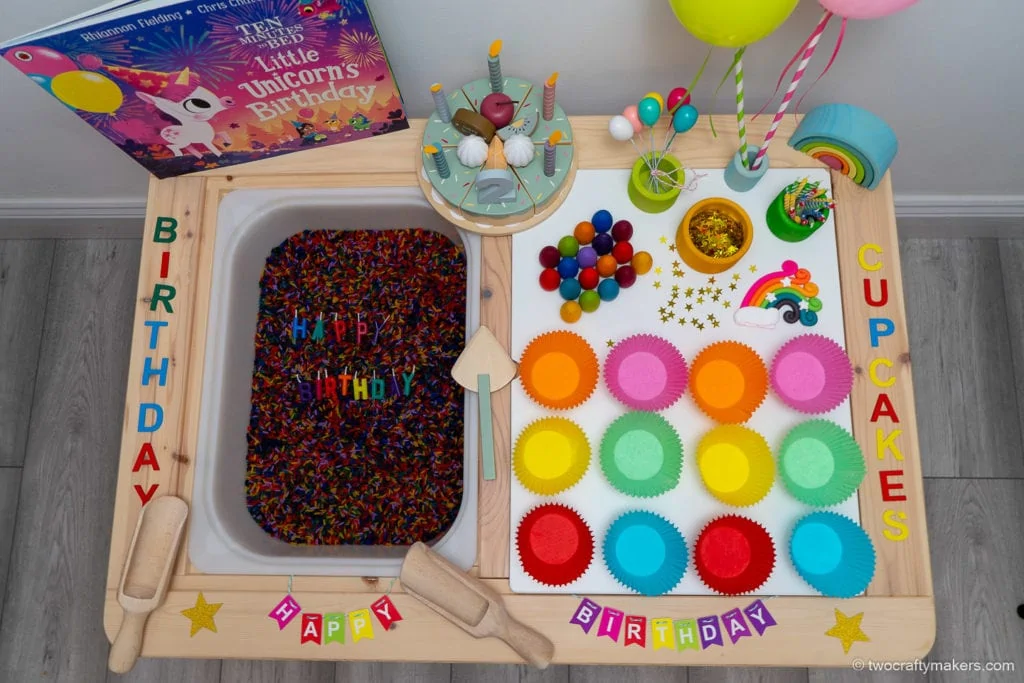 How to make colored rice
To color rice, you just need some rice and food coloring.
I usually mix the two together in a large bowl and I wear gloves to save my hands from staining. Some prefer to put the rice in a zip lock bag and seal and squeeze the bag after adding the food coloring but I prefer to use a bowl.
Leave the colored rice to dry. I like to mix up the contents of the bowl a few times to ensure everything dries – if the rice isn't completely dry it can go moldy. Leaving it in the sun to dry also works great.
Sensory bin fillers tip: you can add a few drops of vinegar to the rice – it can help the color spread and apparently helps to preserve the rice and prevent it getting mold. Ours has always worked just fine without it!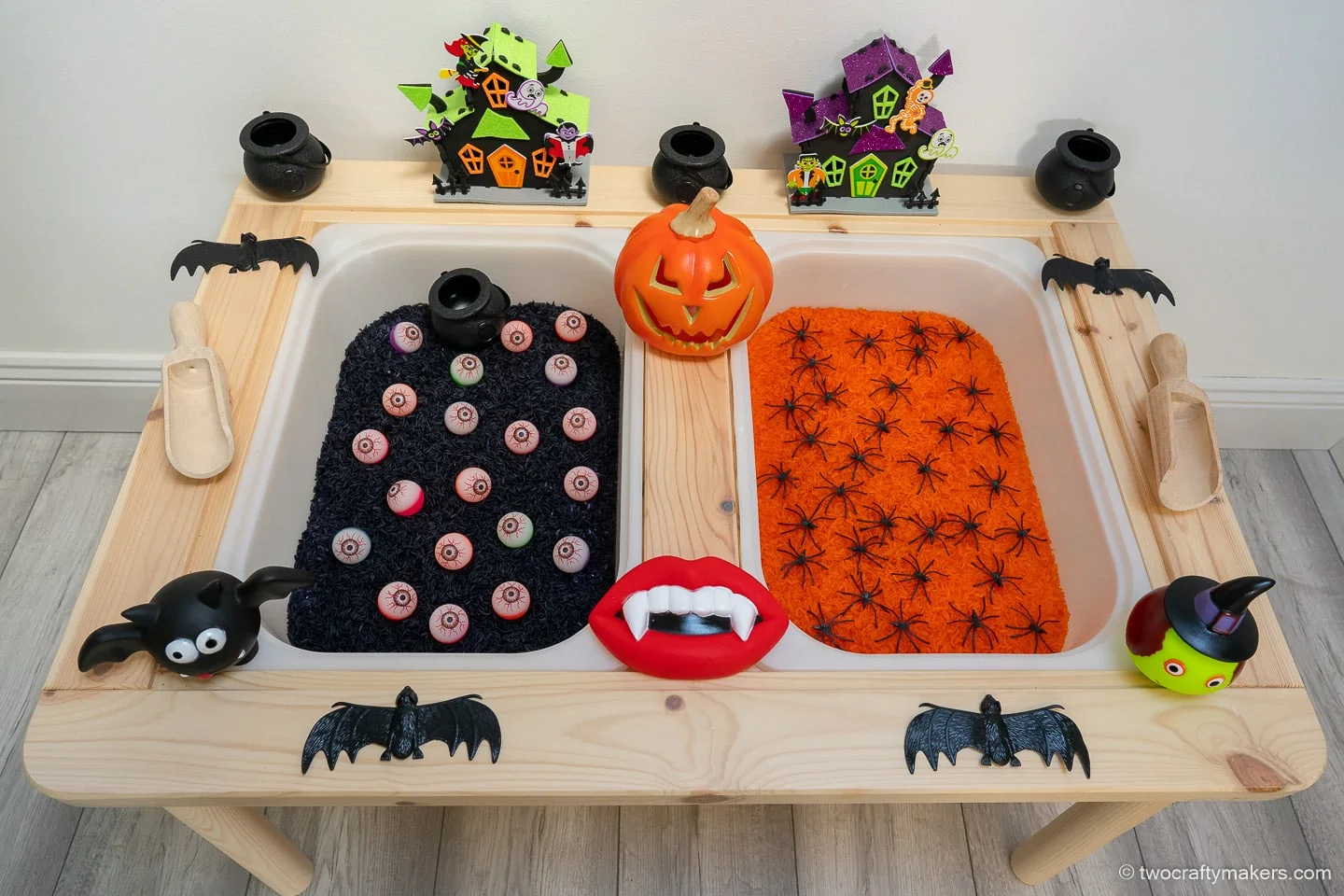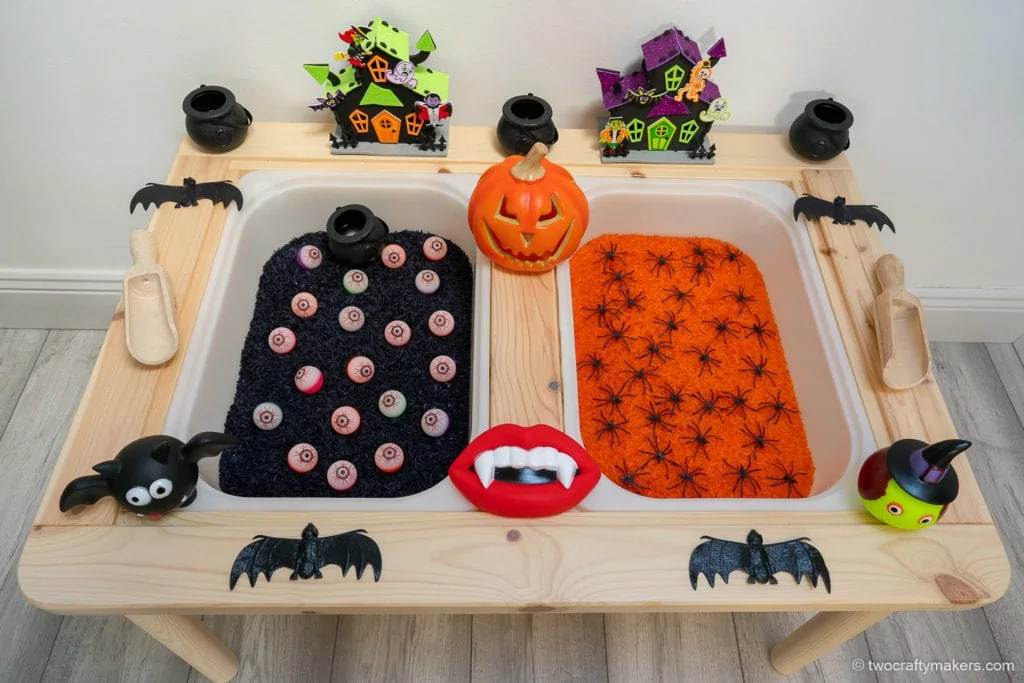 2 | Play Mud
If your kids like messy play then play mud is a real treat – as an added bonus, it's super easy to make with a few ingredients from the baking cupboard! It's such a tactile sensory bin filler and, if you don't mind a little bit of mess, can lead to hours of fun!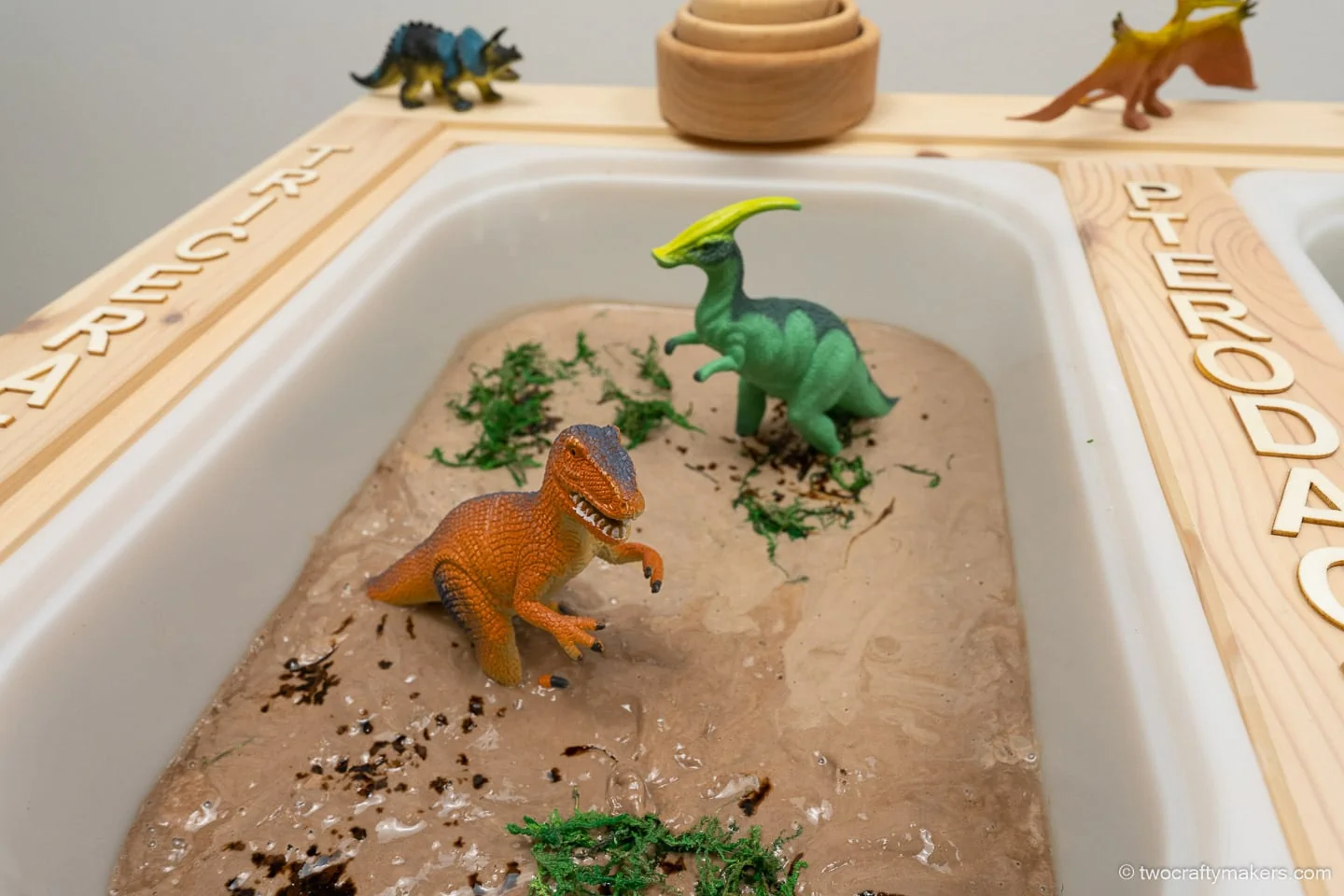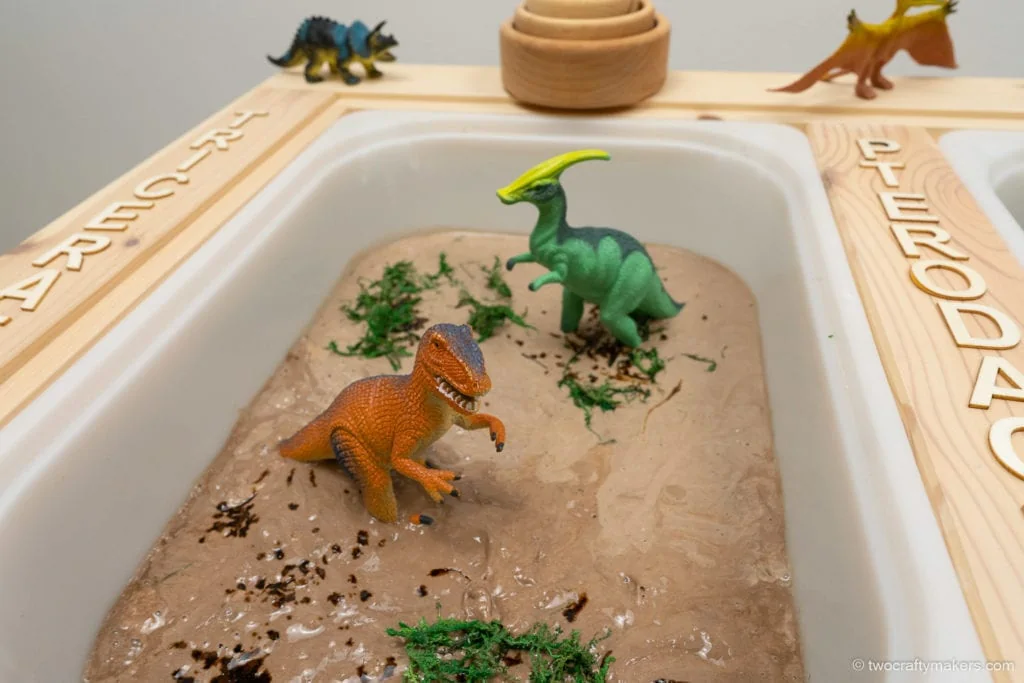 We've used play mud in so many of our setups – some of my favorites include our dinosaur sensory bin and as a pumpkin patch in a Halloween sensory bin setup.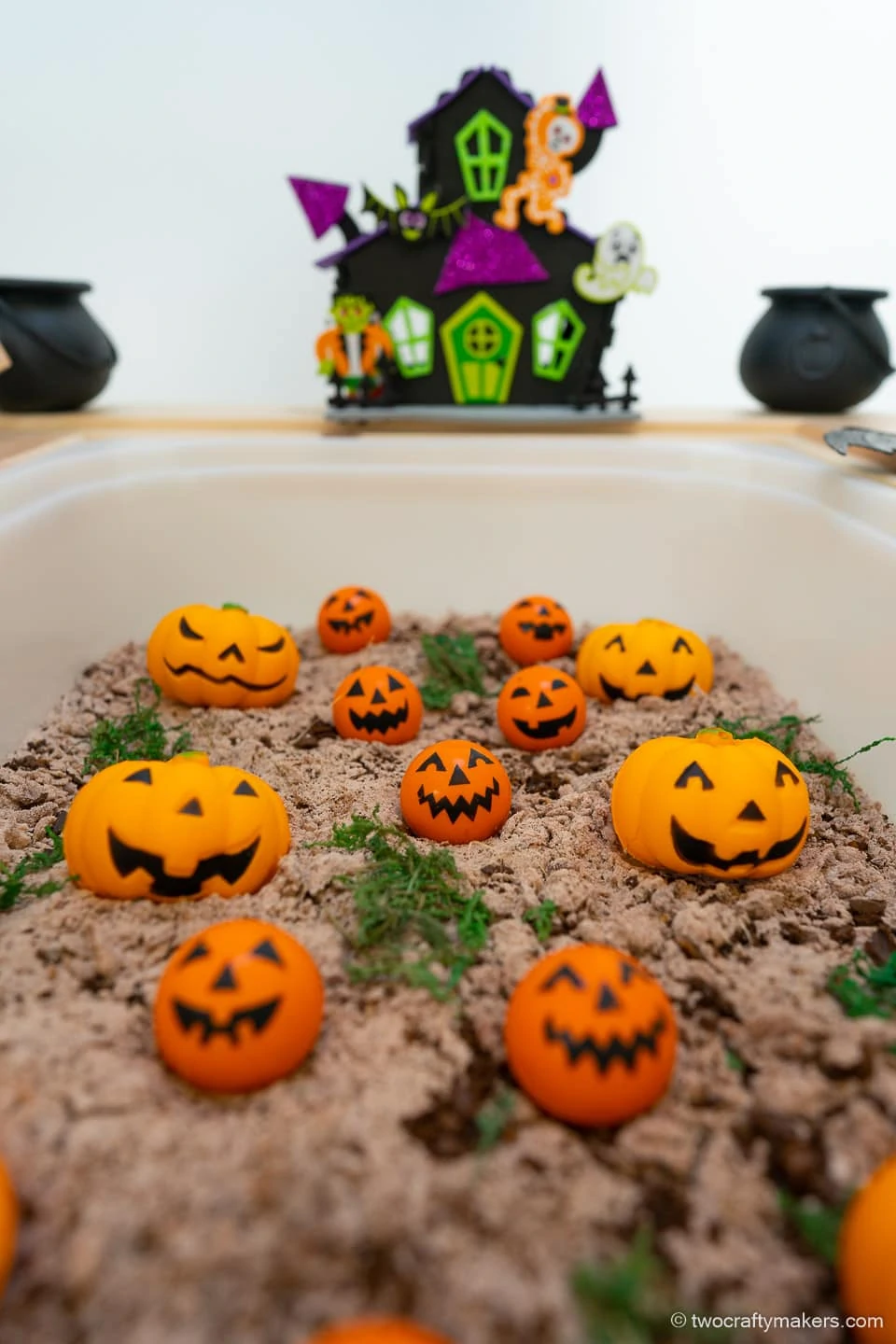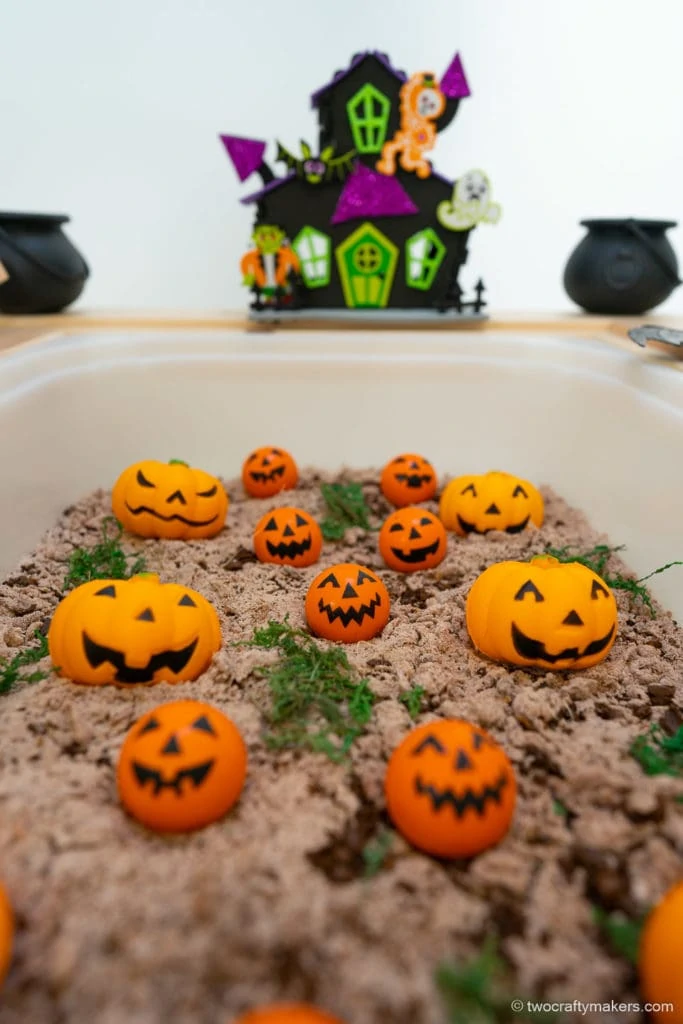 One of my toddler's highlights was a farmyard washing station where he got to play with both mud and water at the same time – dreams do come true!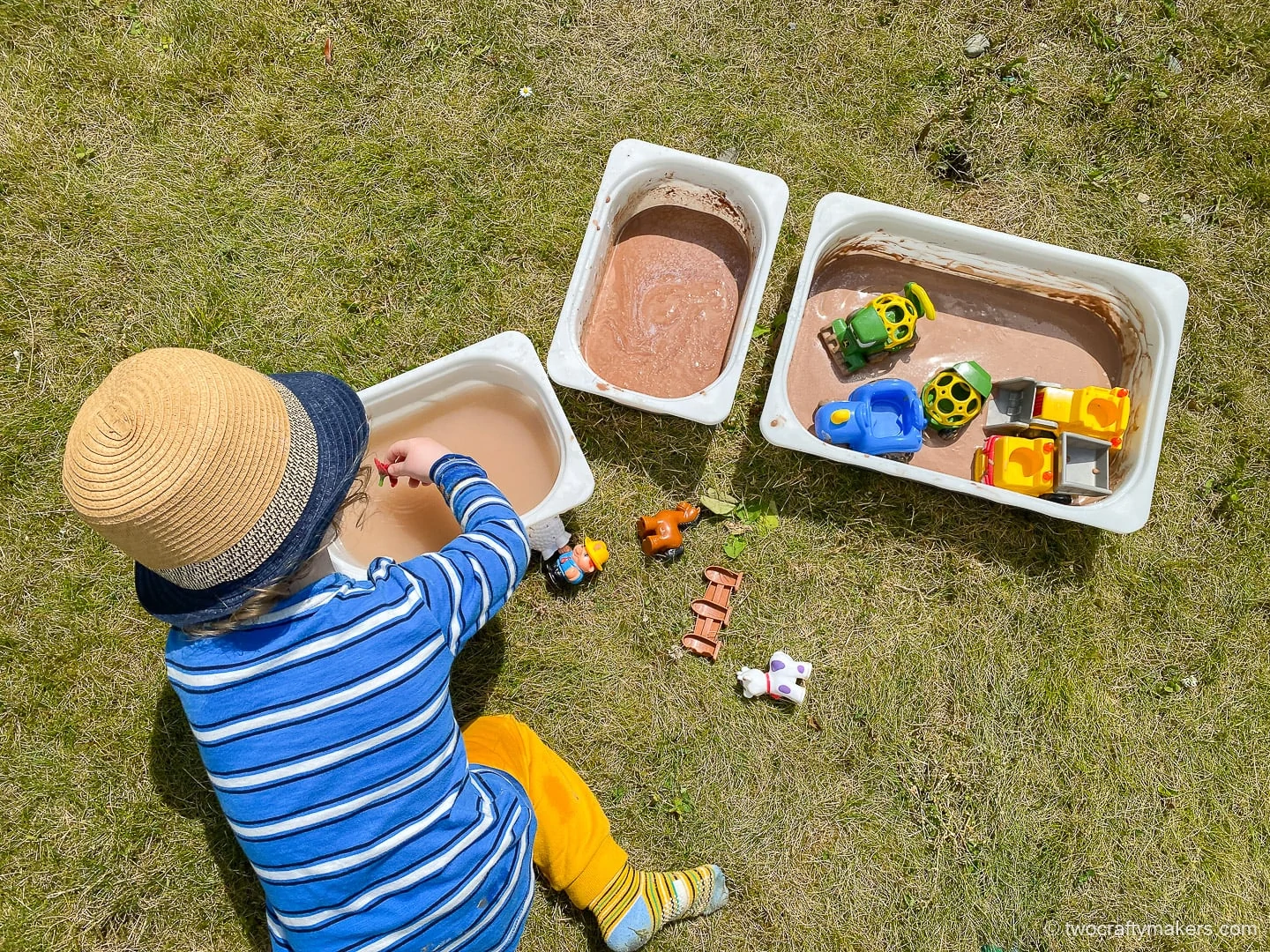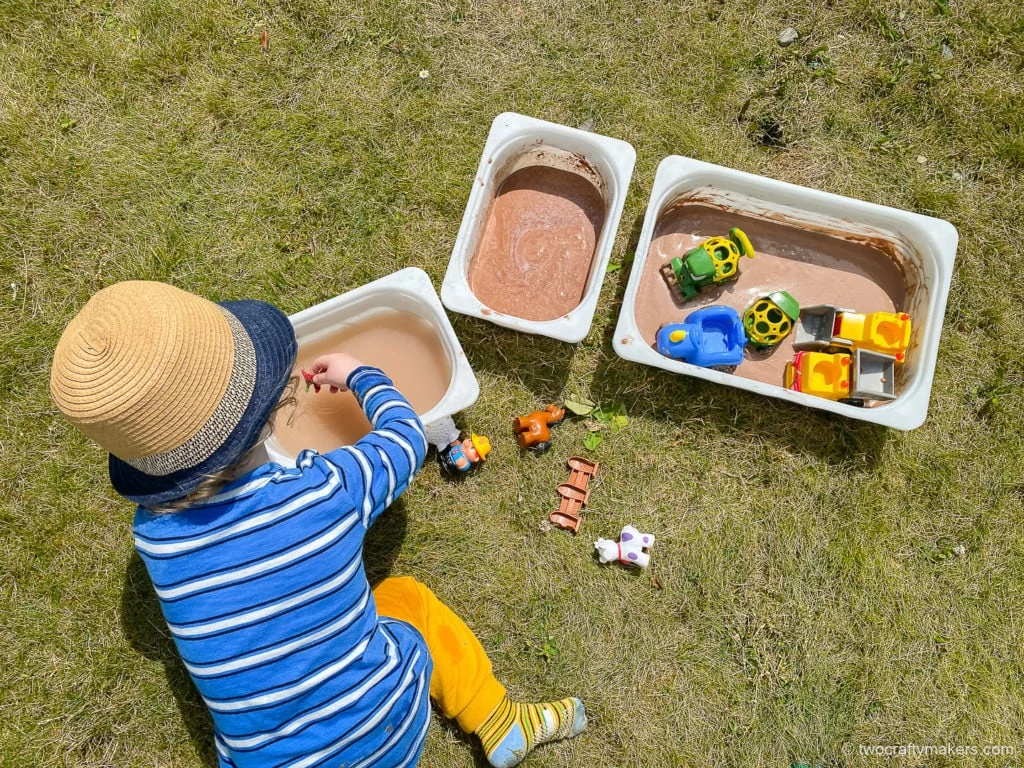 How to make play mud
To make play mud you need 3 ingredients. Grab a mixing bowl and pour in:
2 1/2 cups of flour
2 tablespoons of cocoa powder
2 cups of water
Whisk them all together and you have play mud!
For more detailed instructions and tips, check out our guide on how to make play mud.
3 | Shredded Paper
Shredded paper is a cheap and easy sensory bin filler. I most recently used it in our recycling sensory bin and it was a great base for a recycling theme.
Sometimes I use some leftover shredded craft paper, other times I just raid the contents of our shredder!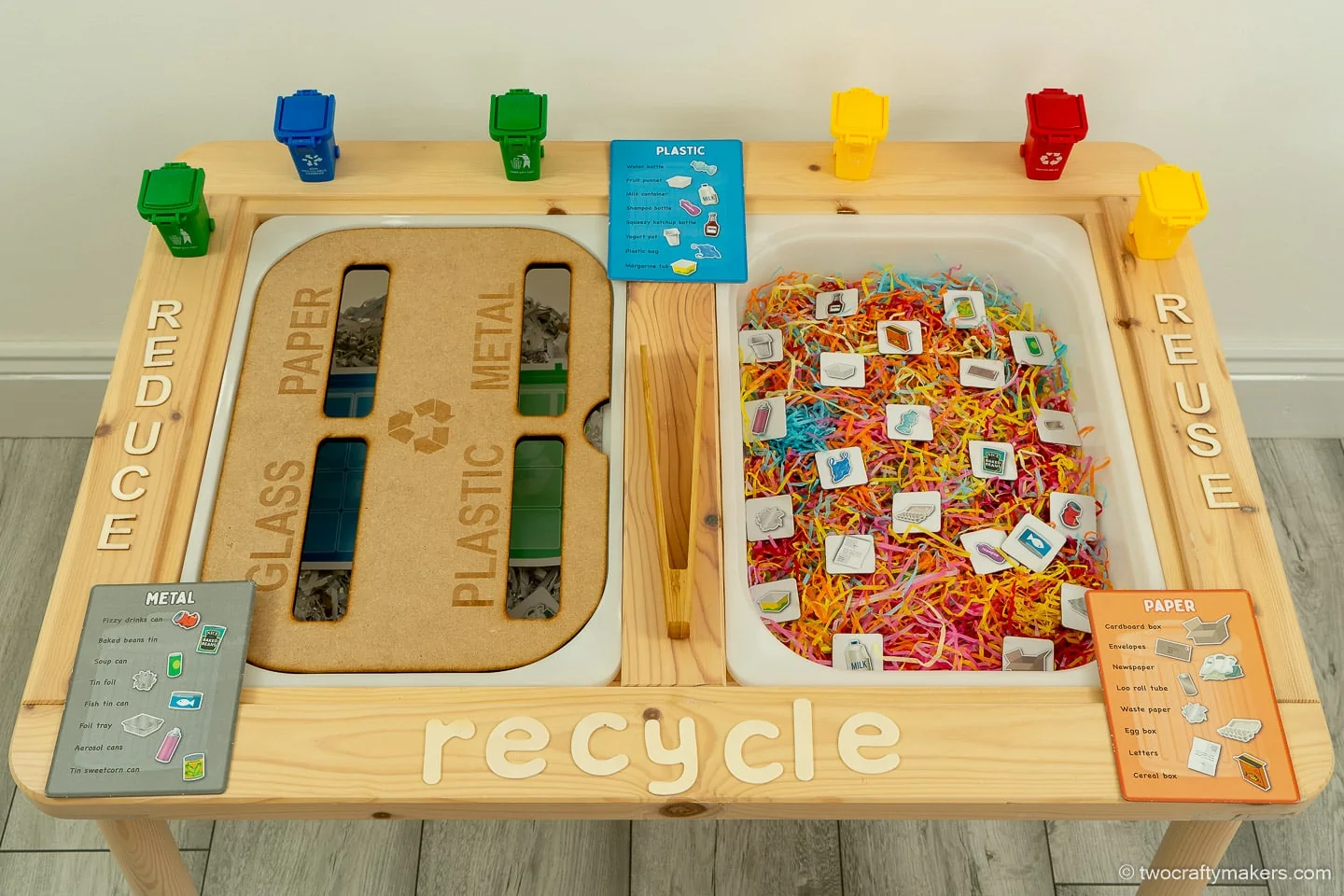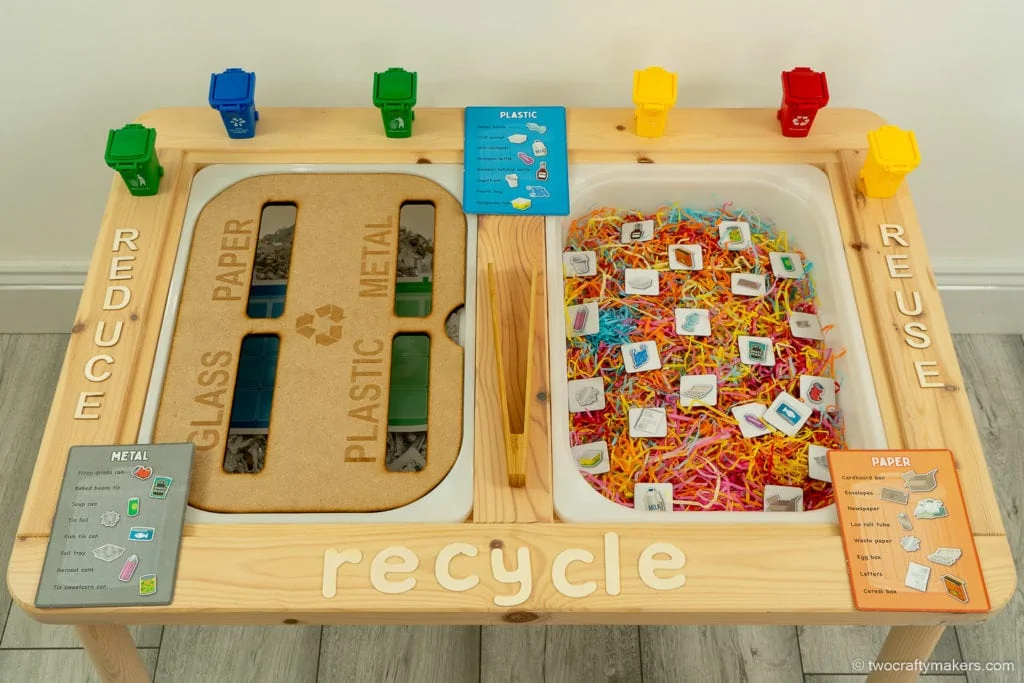 4 | Cereal
Cereal is an awesome taste-safe sensory bin filler making it a great option for sensory bins for younger kids. There are some great choices of themed and colored cereals that are perfect for sensory play – I couldn't resist adding a box of honeycomb cereal to our bee sensory bin. And even better if you have some boxes approaching the use-by date in your pantry!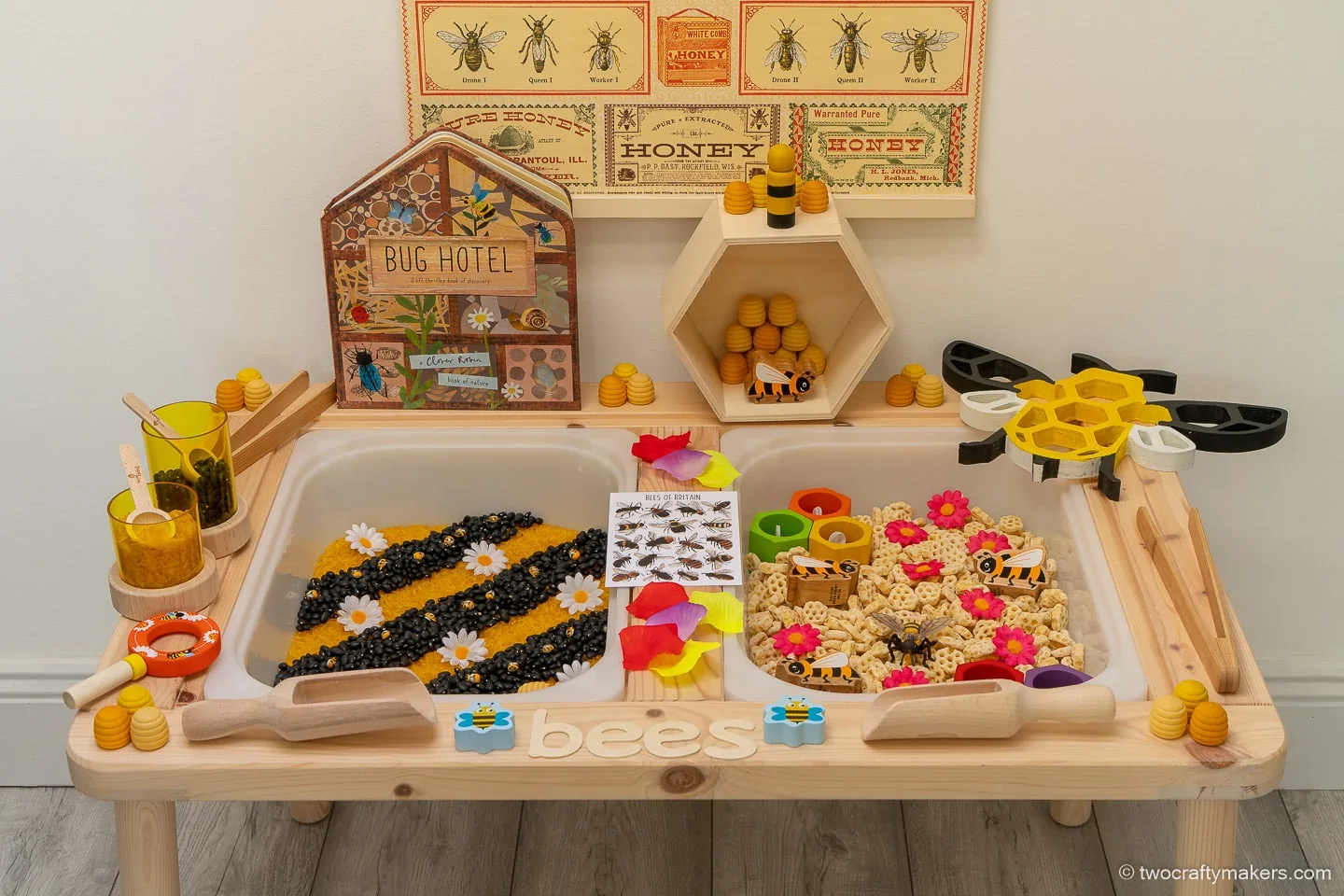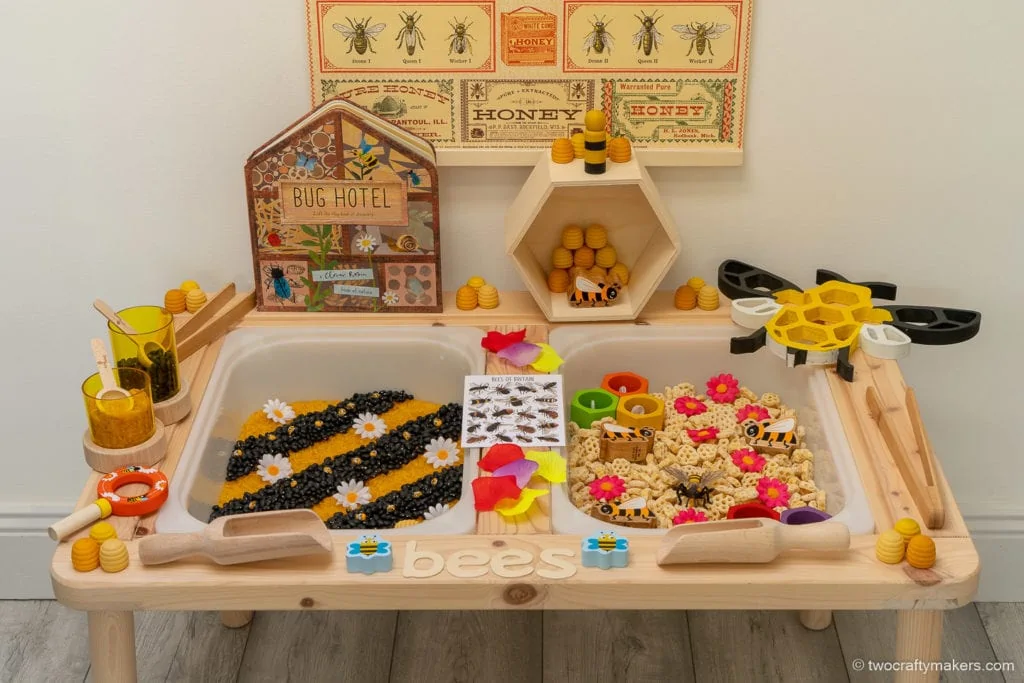 5 | Shaving foam
Another messy but fun sensory bin filler, our toddlers have a blast with shaving foam and food coloring!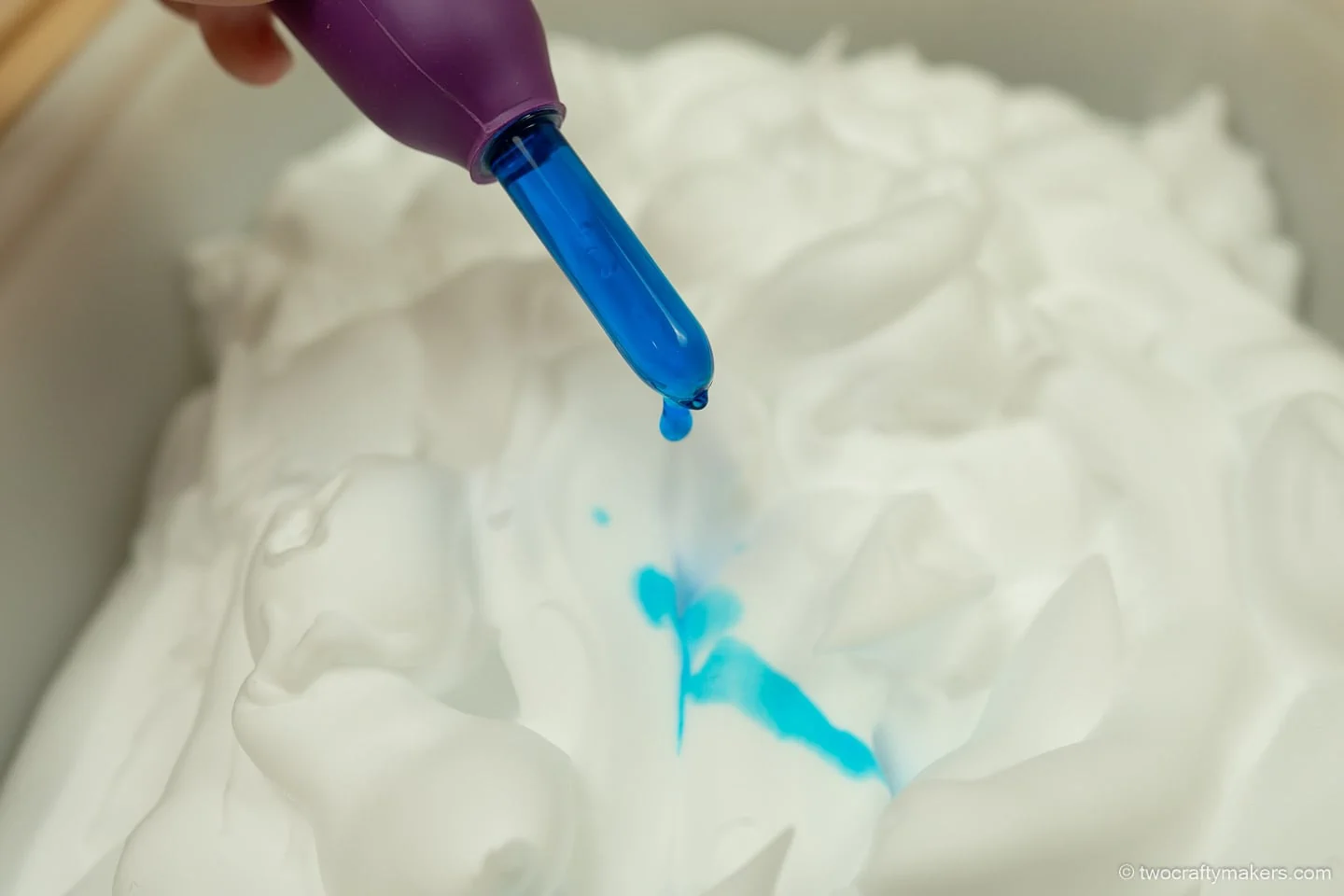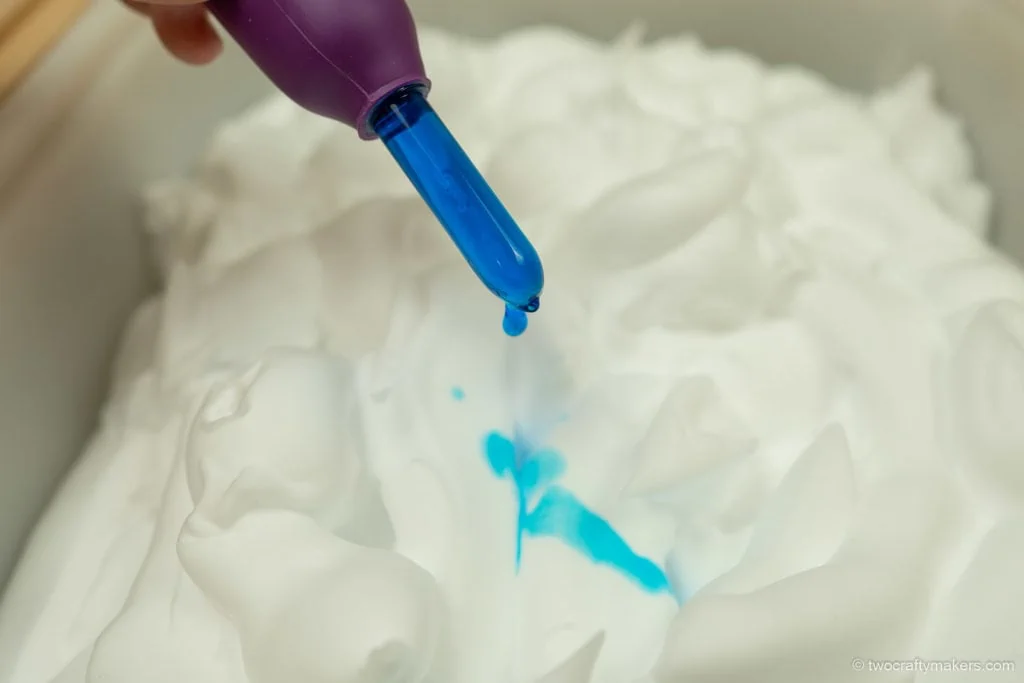 6 | Black beans
If your kids have worked through the 'putting everything into their mouth' phase, black beans are an easy and straight from the cupboard sensory bin filler. Uncooked black beans are not taste safe and therefore can't be used with kids who still taste or when pets are around – they can be substituted with colored rice.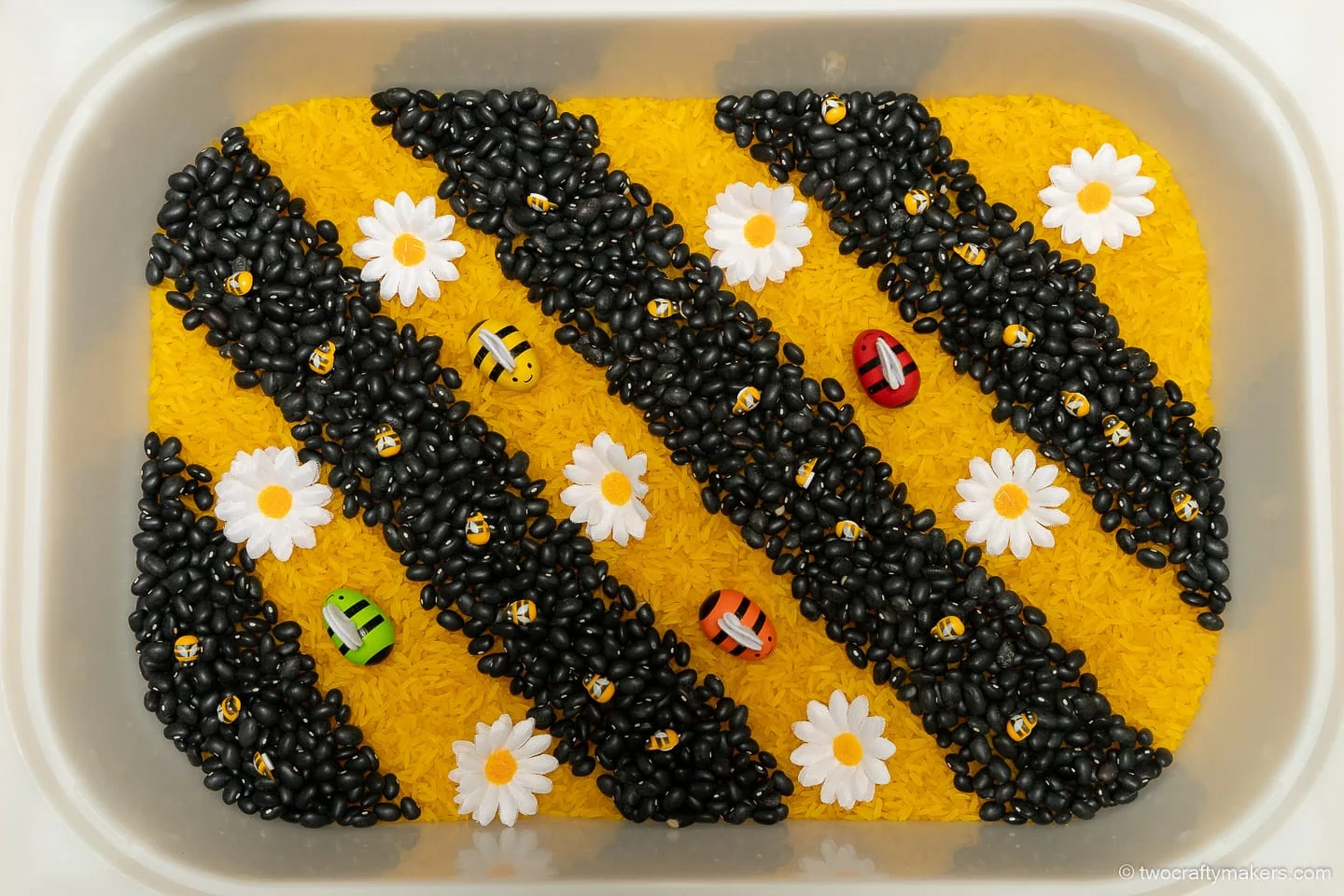 Sensory Bin Filler tips: our 3 year old is really good with not putting things in his mouth or up his nose (so far!) but our 2 year old is only allowed to play with this sensory bin when we are closely supervising for any stray beans making their way towards her face!
I used black beans in our bee sensory bin and our space sensory bin.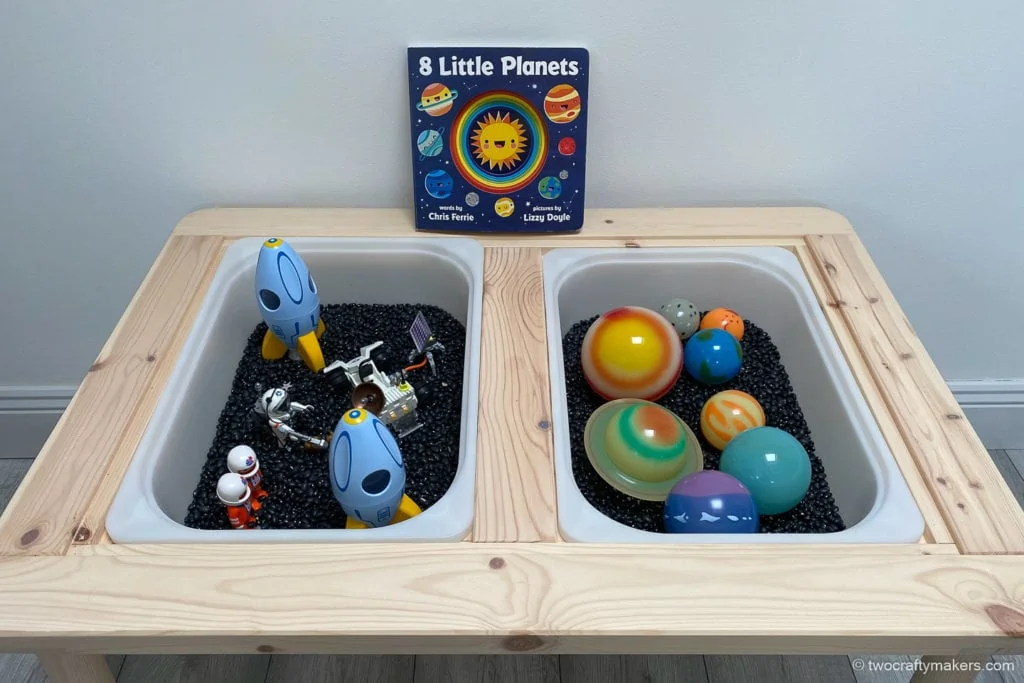 7 | Colored Spaghetti
Colored spaghetti is a simple sensory bin filler to rustle up – just cook, color and dry and you are all set! Sensory play with spaghetti is a very tactile experience and my two kids had very different reactions to touching it – one loved playing with the slimy spaghetti while the other declared 'yuck' and stuck to the colored rice!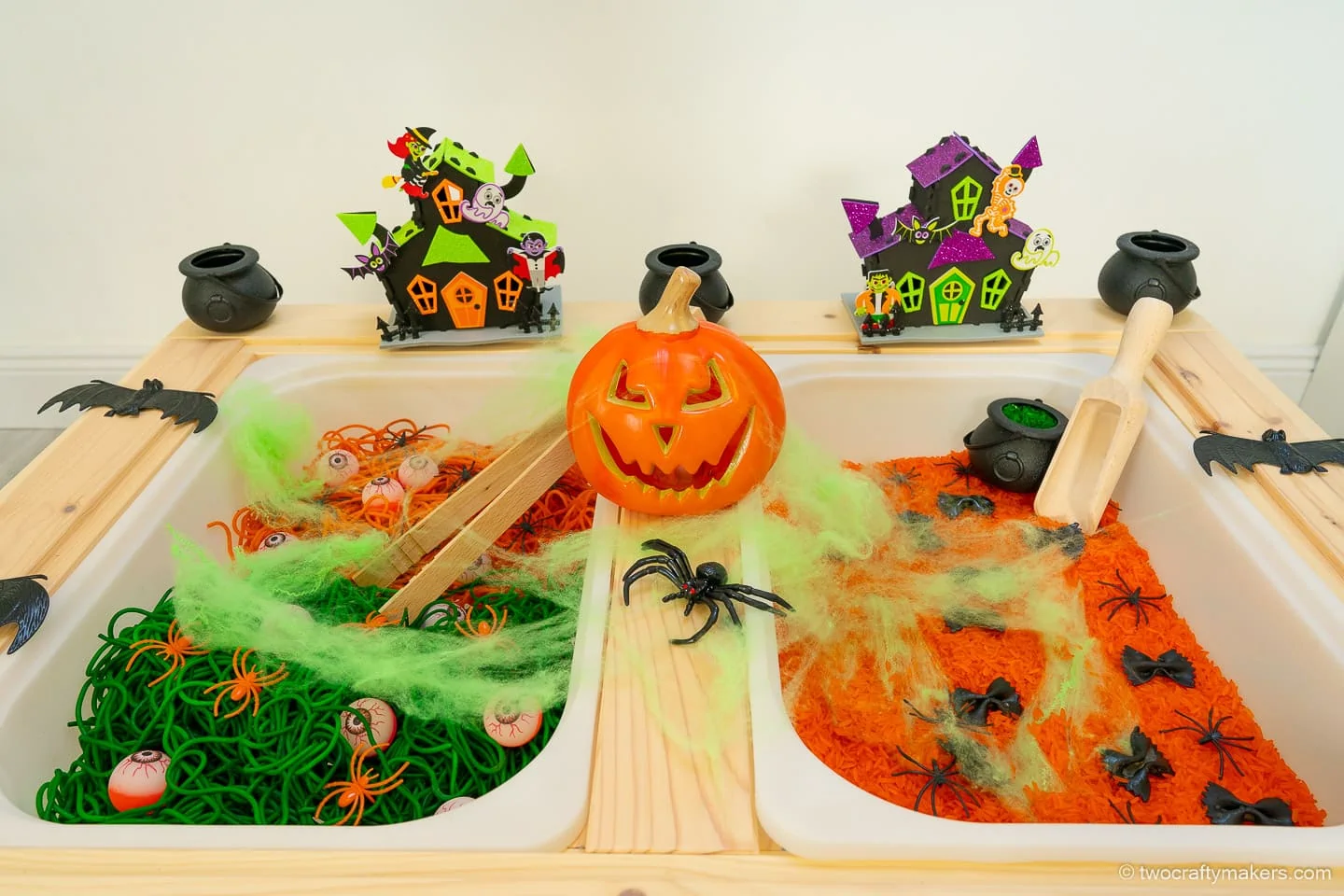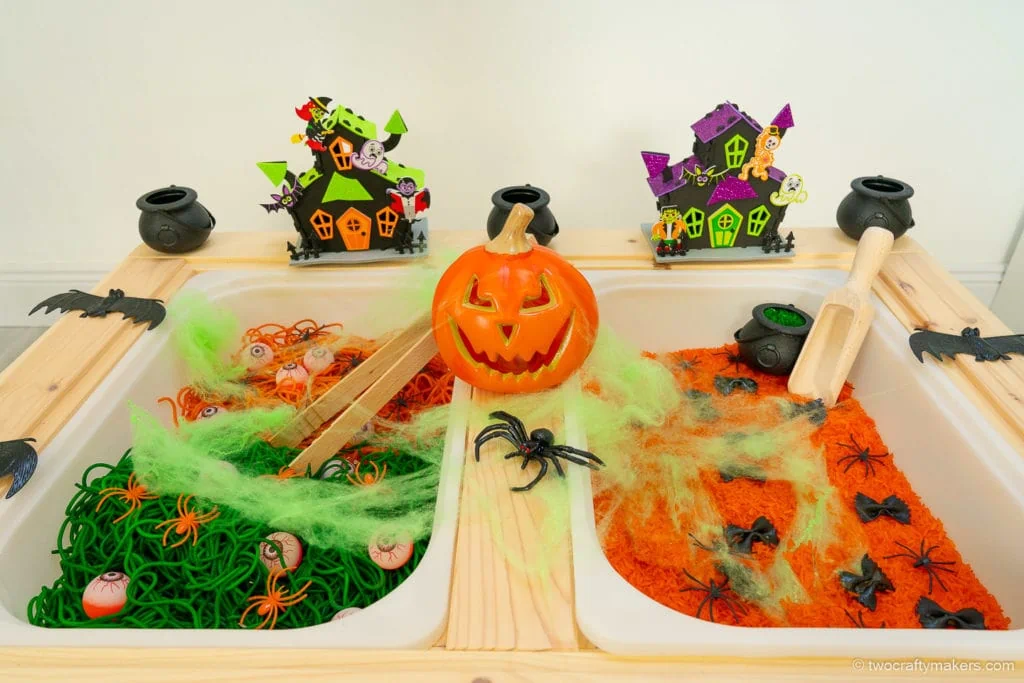 How to make colored spaghetti
Cook the spaghetti as normal and rinse in cold water before adding some oil to prevent stickiness. Then add a few drops of food coloring until you reach your desired color and leave to dry.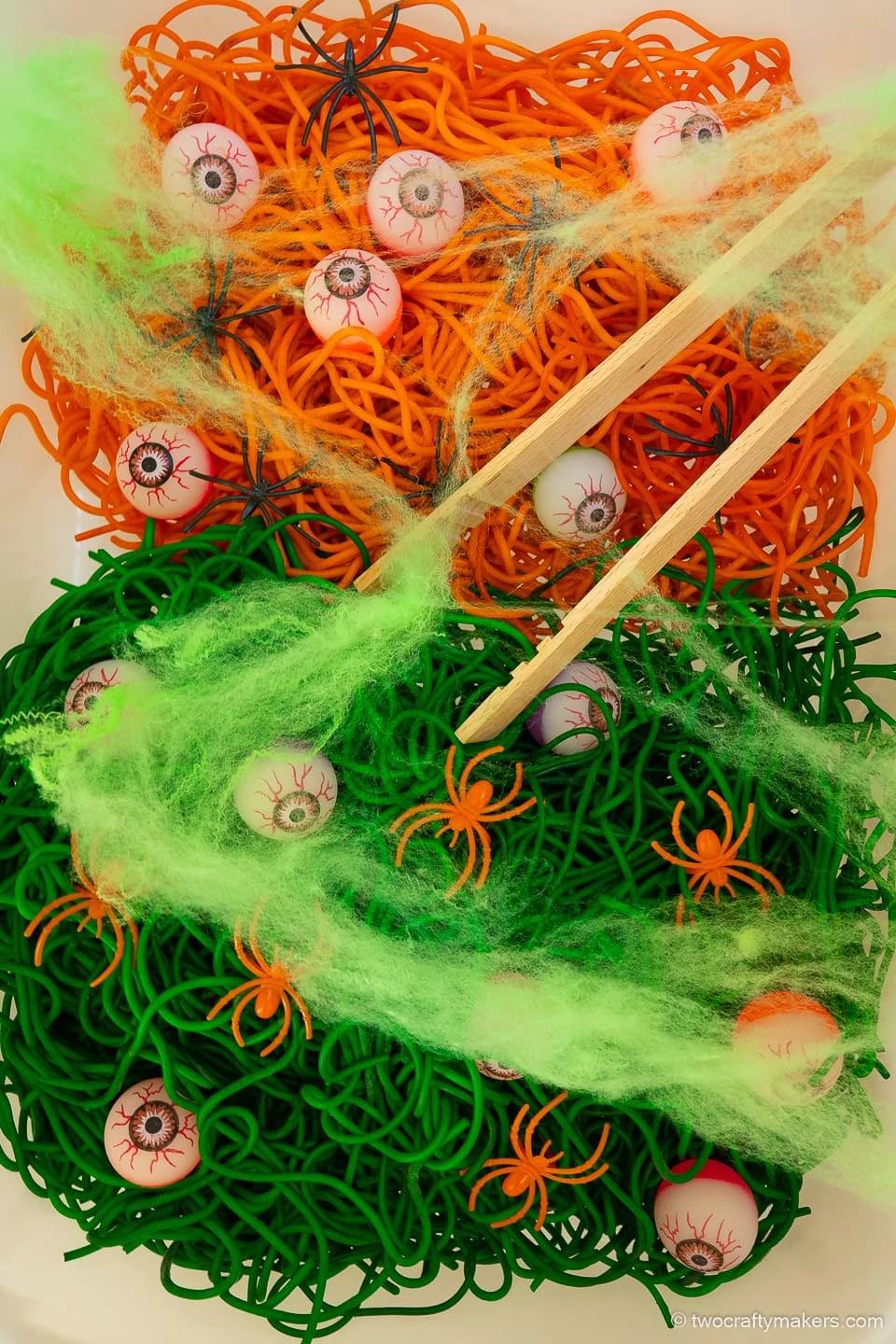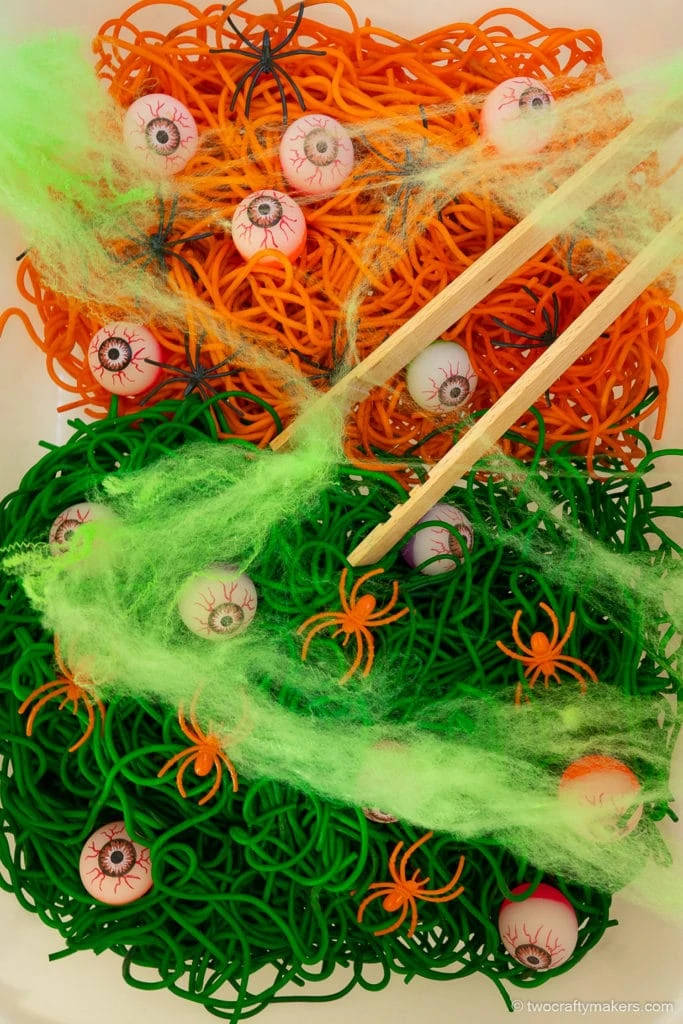 8 | Cotton Wool Balls
Soft and squishy to the touch, cotton balls offer an entirely new sensory experience! Just pop a cheap dollar store bag into a sensory bin and add a theme – weather, snow, clouds, and arctic play all work great.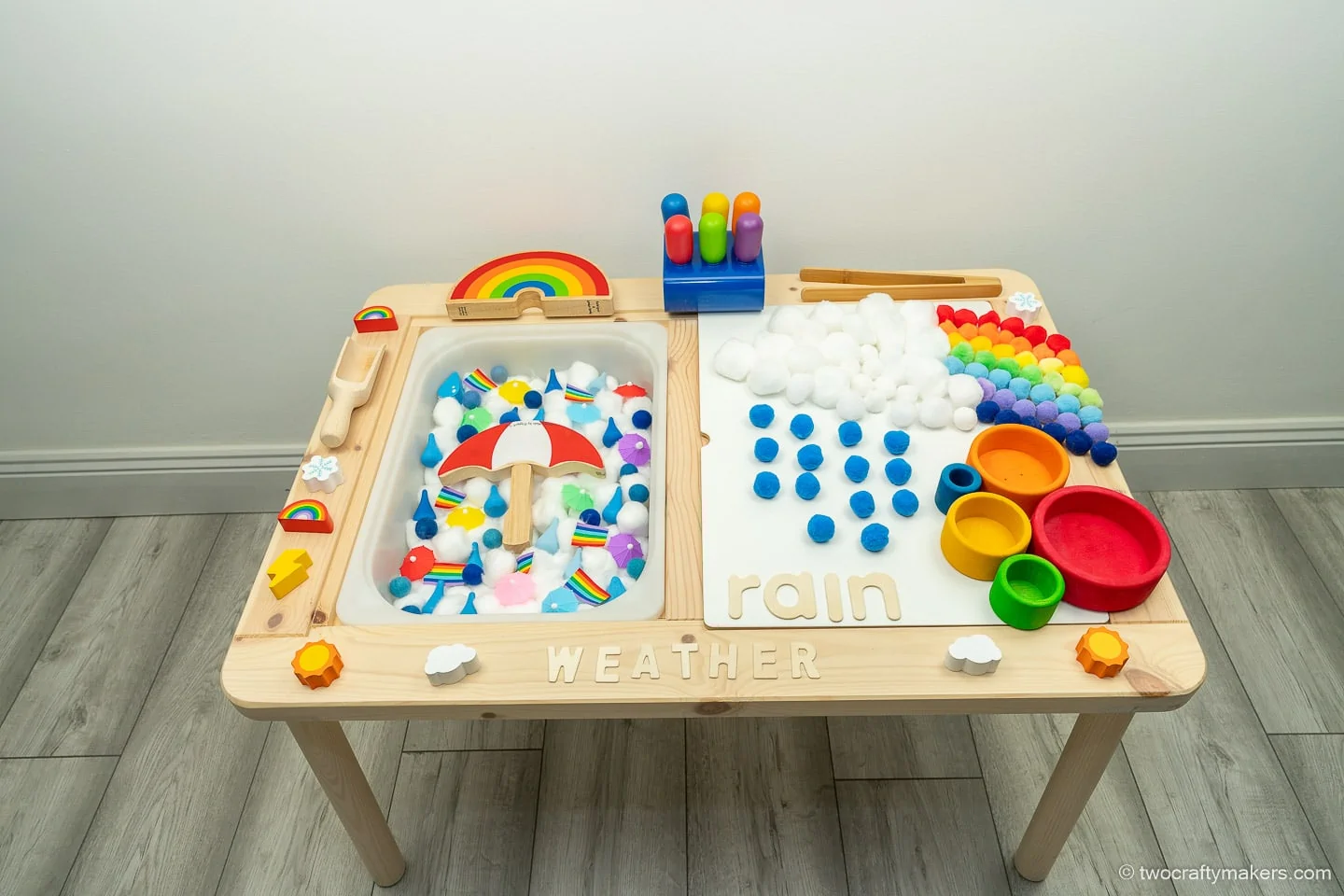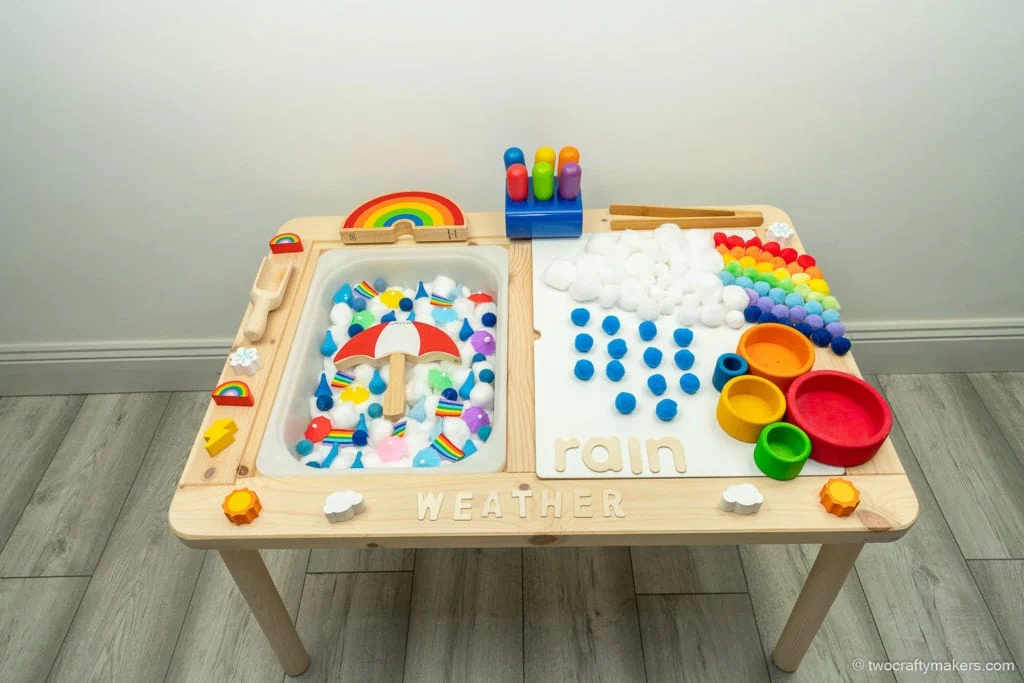 9 | Sand
Regular sand, colored sand, kinetic sand, DIY moon sand…. they all make for an excellent sensory bin filler!
One of our favorite uses for sand is to create a sand tray in our light table (if you have a Flisat table then check out how to transform it into a DIY Ikea light table). Letter tracing is a great tool to develop pre-writing skills.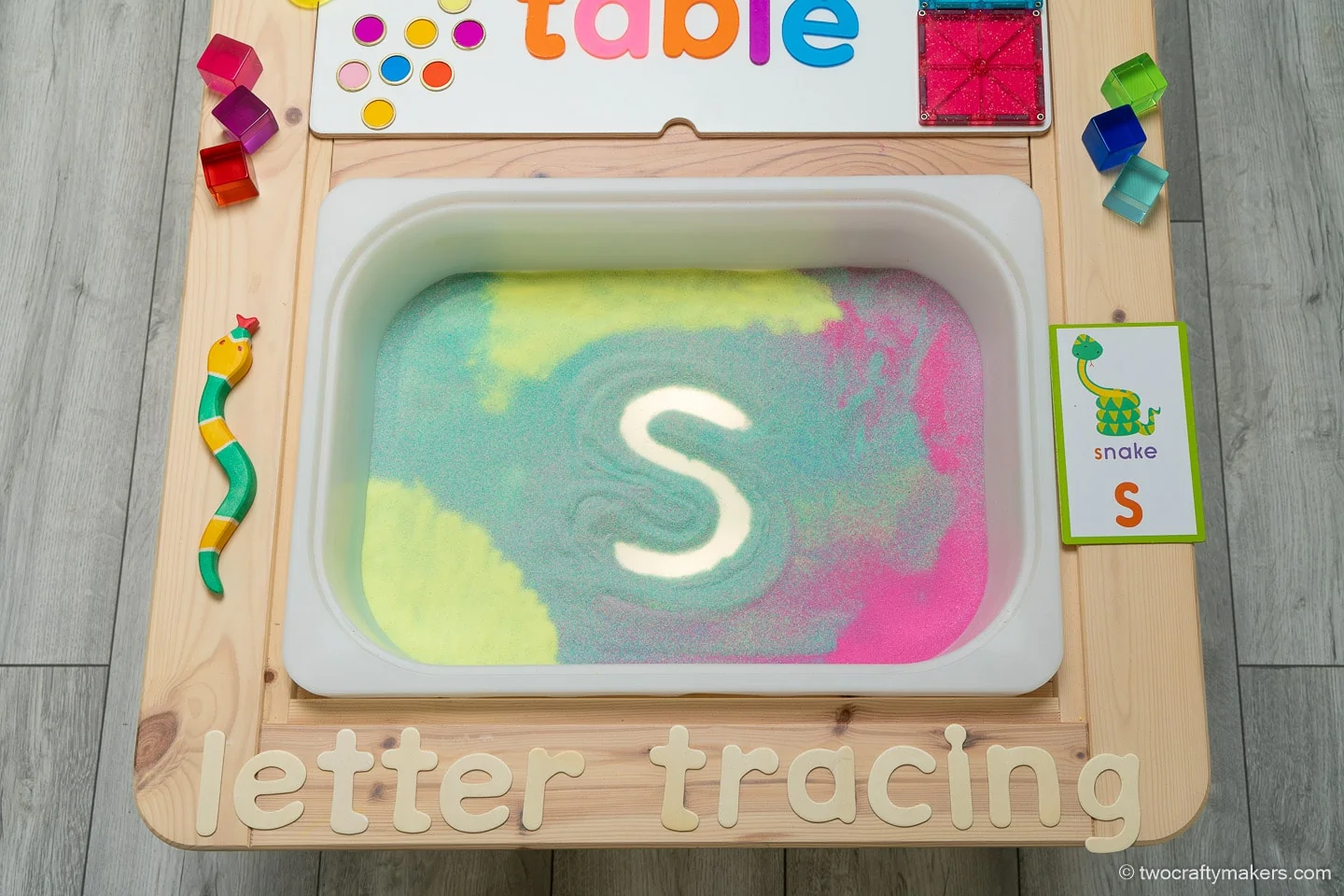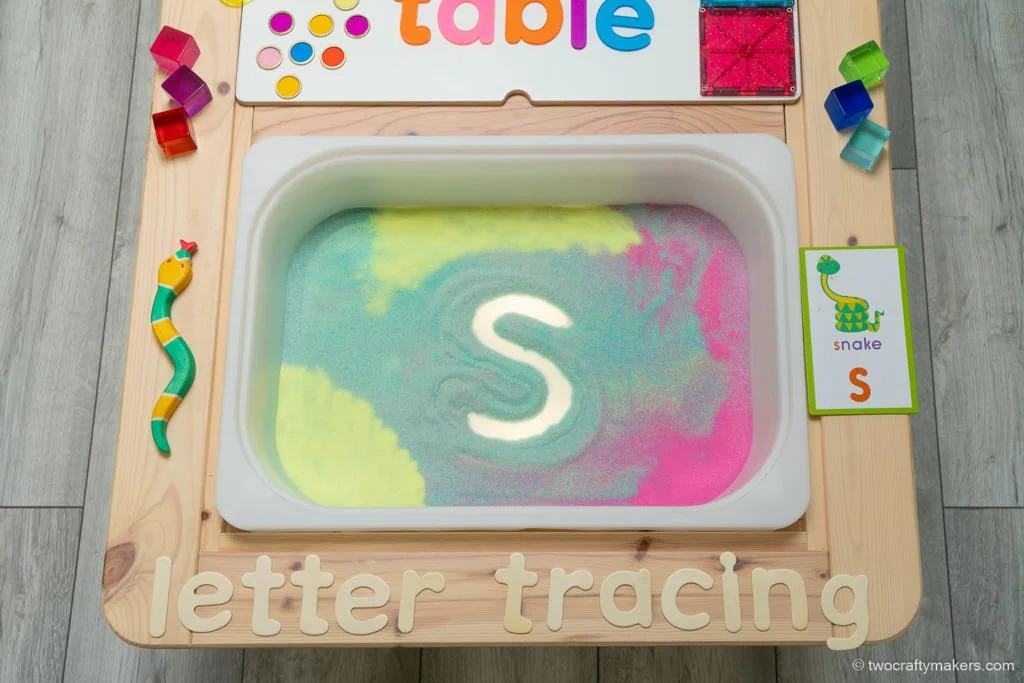 If you don't have any sand to hand then it's really easy to make. It only requires 2 ingredients (flour and oil), is taste safe for curious minds, and is ready within minutes!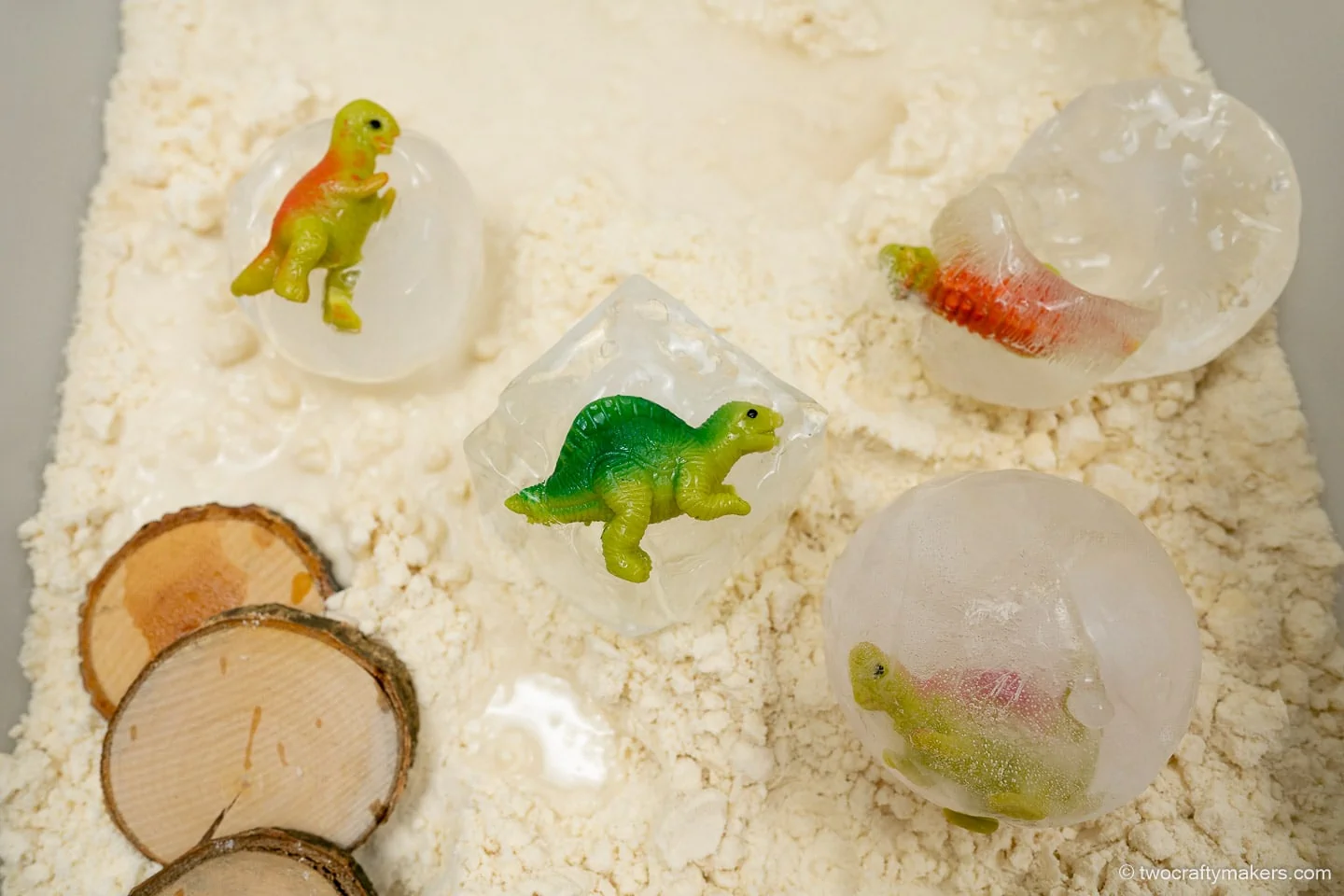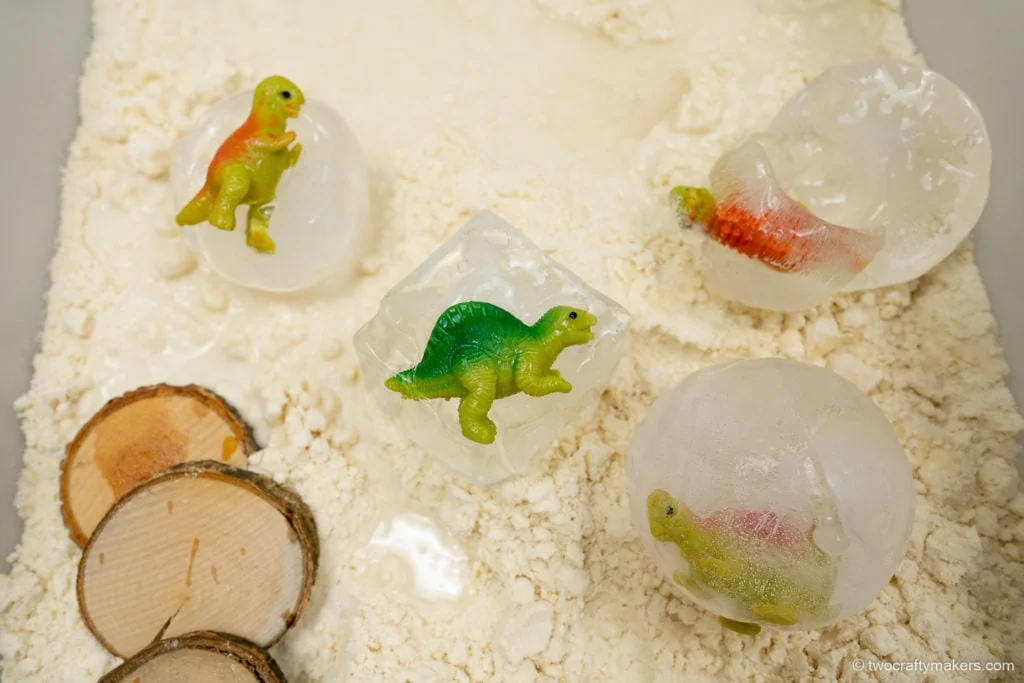 How to make DIY sand
Grab a mixing bowl and add 8 cups of flour and 1 cup of vegetable oil. Knead the oil and flour together with your hands until the flour has absorbed all the oil – your moon sand is ready!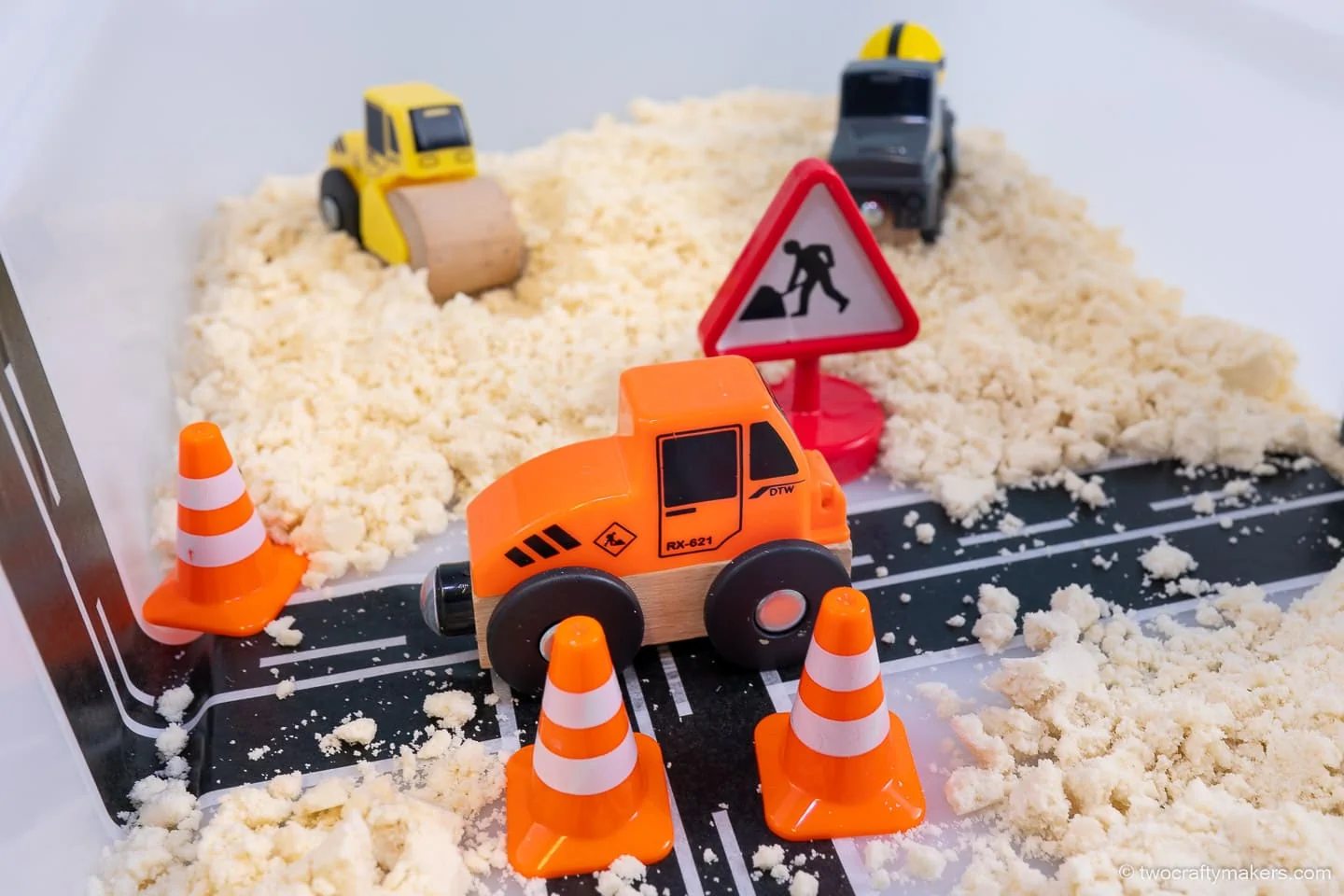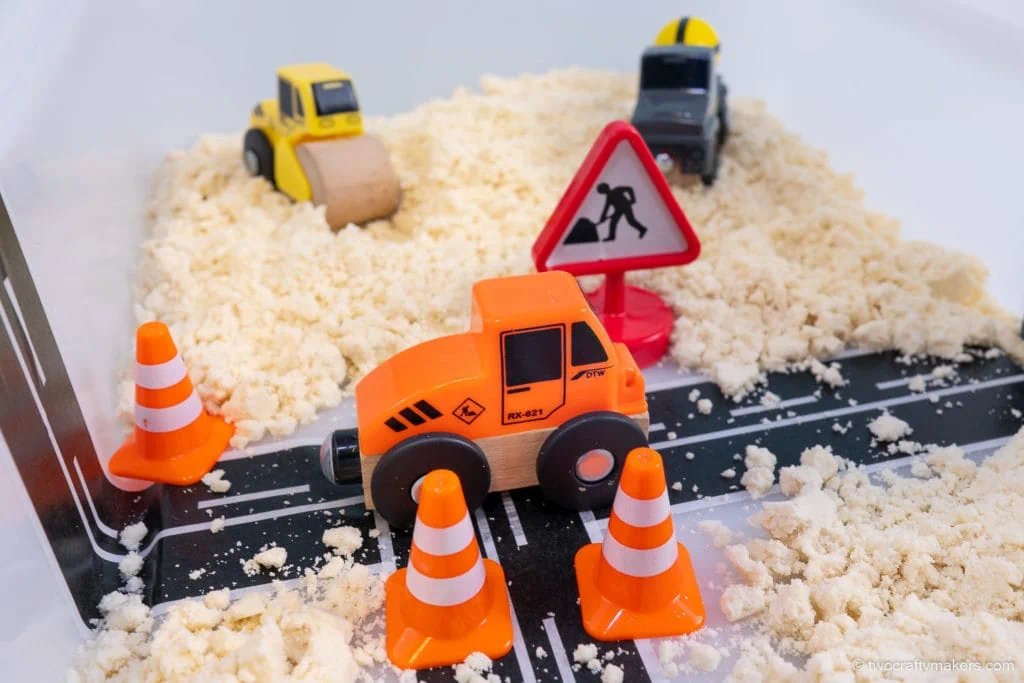 10 | No Mess Felt
If you are like me and sometimes just want a no-mess, zero-effort sensory bin filler then a small sheet of felt is fantastic for adding some color and texture to a sensory bin.
I used felt in my Three Little Pigs sensory activities and it was a great base for grass and water.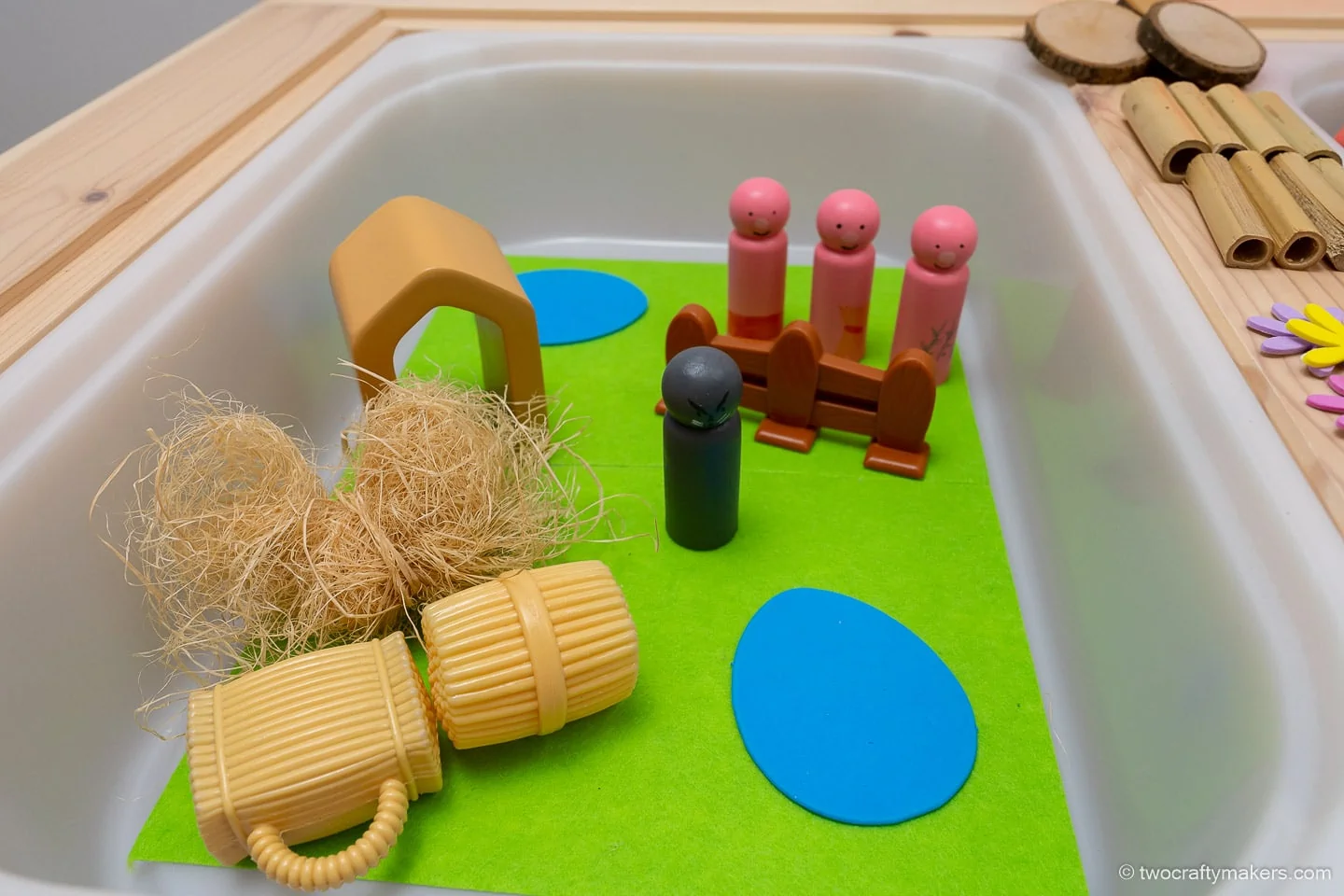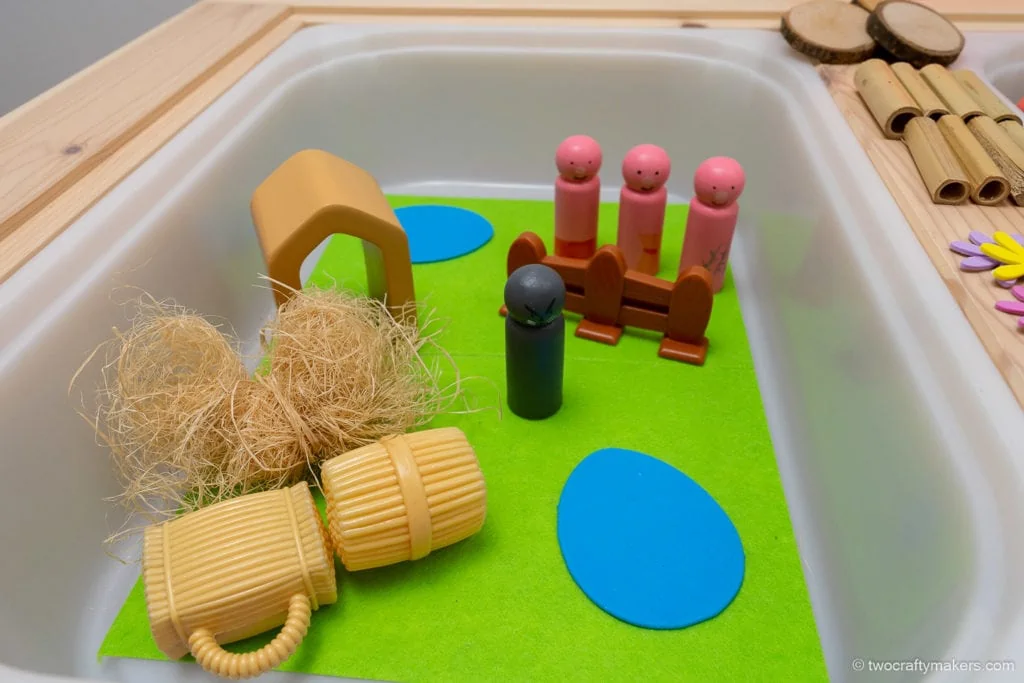 11 | Water
Water is another zero effort sensory bin filler and adding a few drops of food coloring helps it pop! Toddlers will love activities such as scooping the water, using funnels and transferring it to another bin.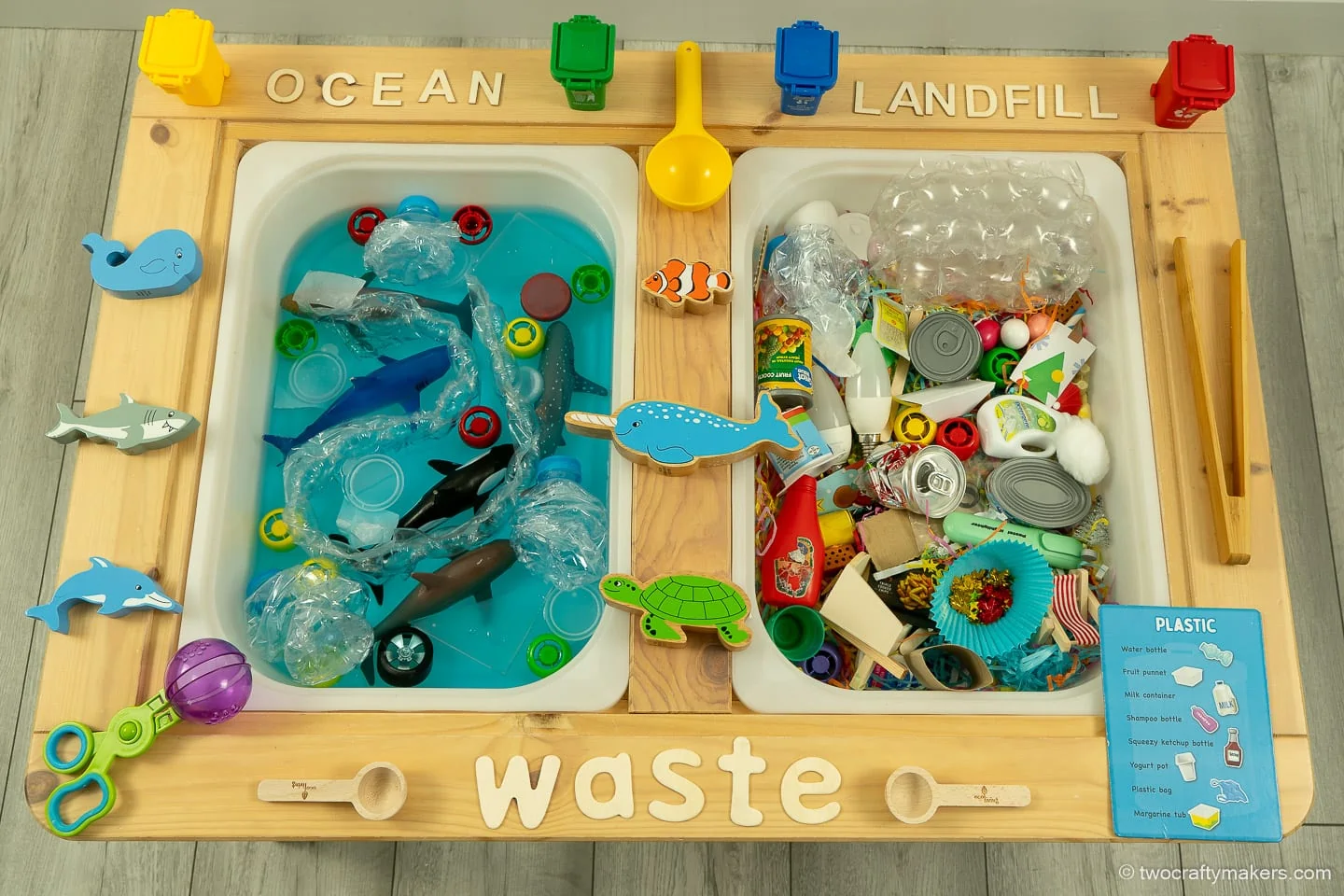 Sensory bin filler tip: water is sure to get everywhere over the floor so put some towels under your sensory bins to help your little ones avoid slipping. We usually take our water based sensory bins to the garden when the weather allows.
Our biggest hits with water have been washing stations and an ocean clean-up.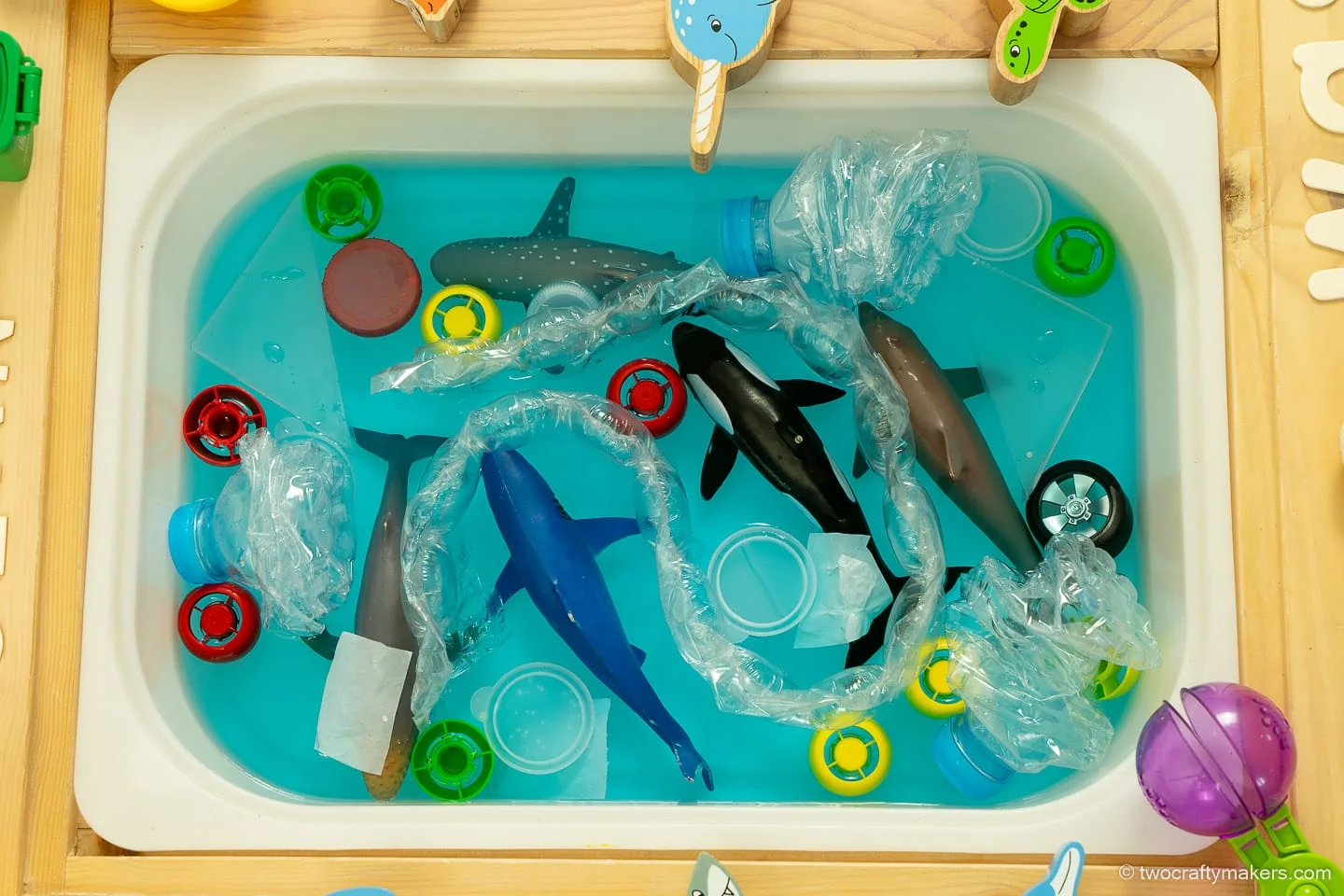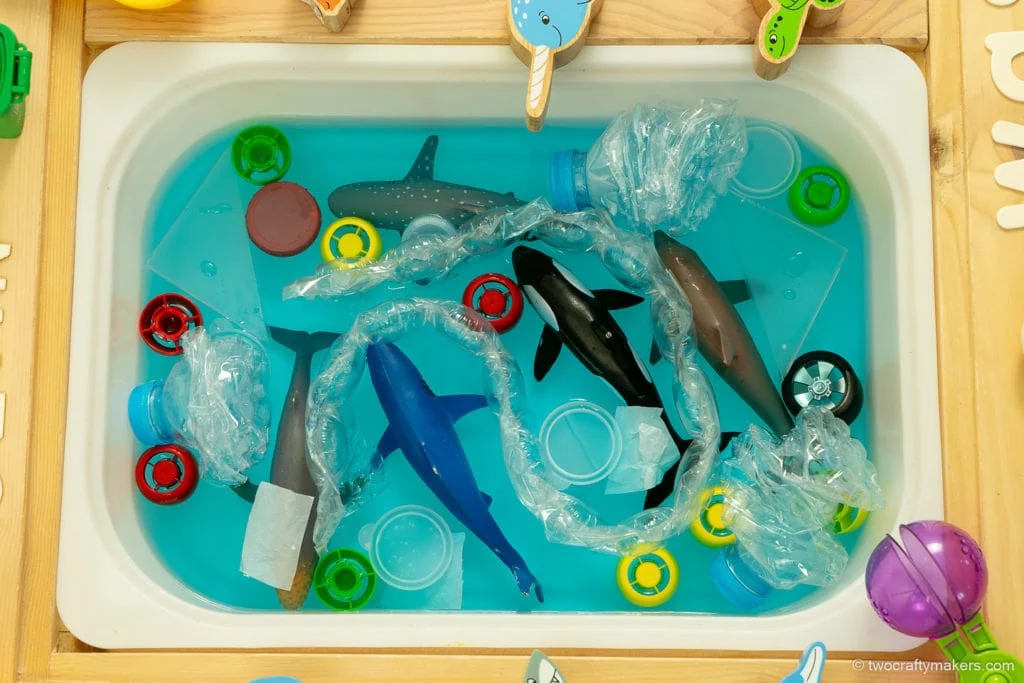 12 | Play Snow
If you are setting up any winter-themed sensory bins then play snow is an absolute must. It's easy to make, is cold to the touch, and can be molded into snowmen and snowballs!
How to make Play Snow
Play snow is created with a mix of conditioner and baking soda – this mix produces an endothermic reaction and the snow is cold to the touch!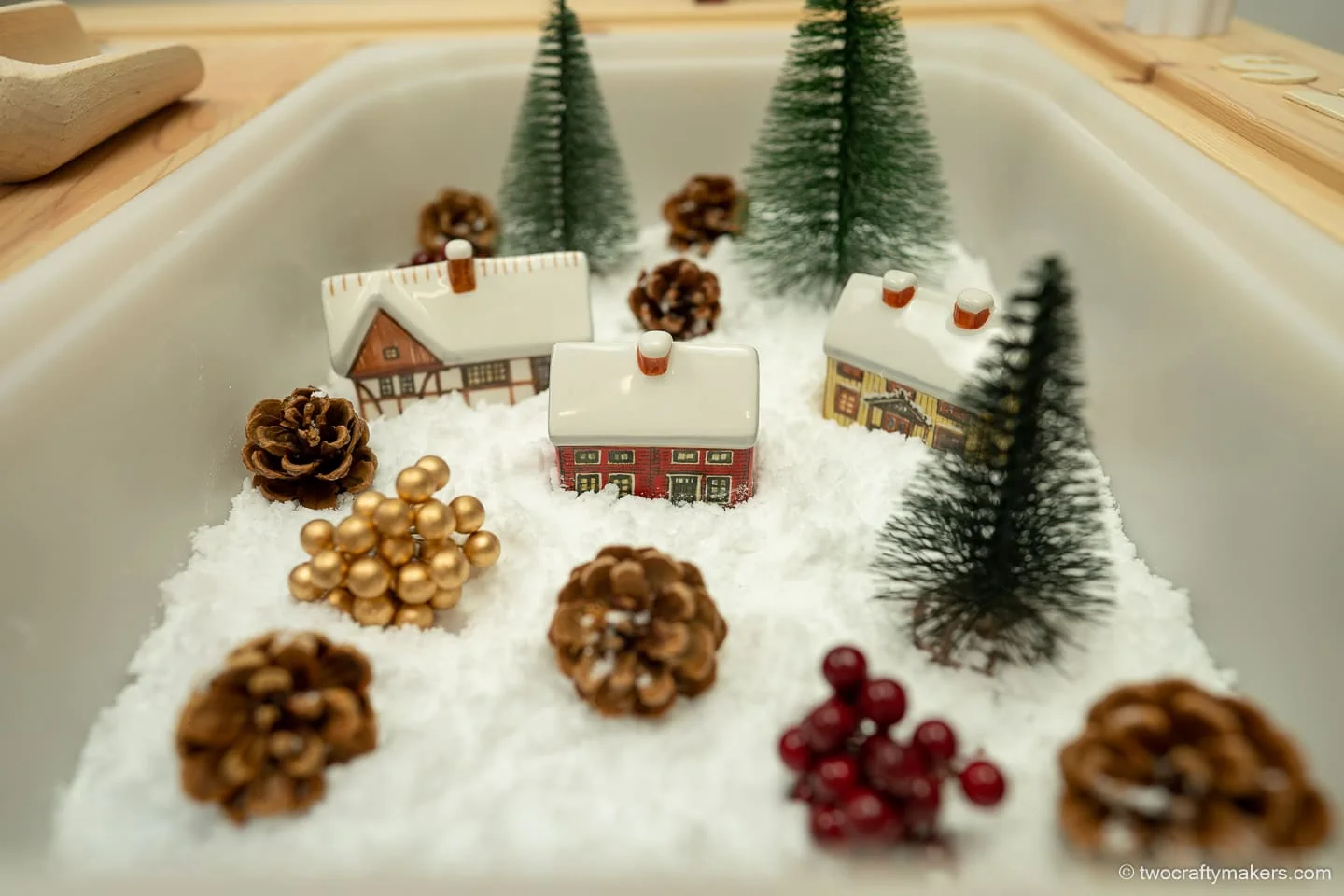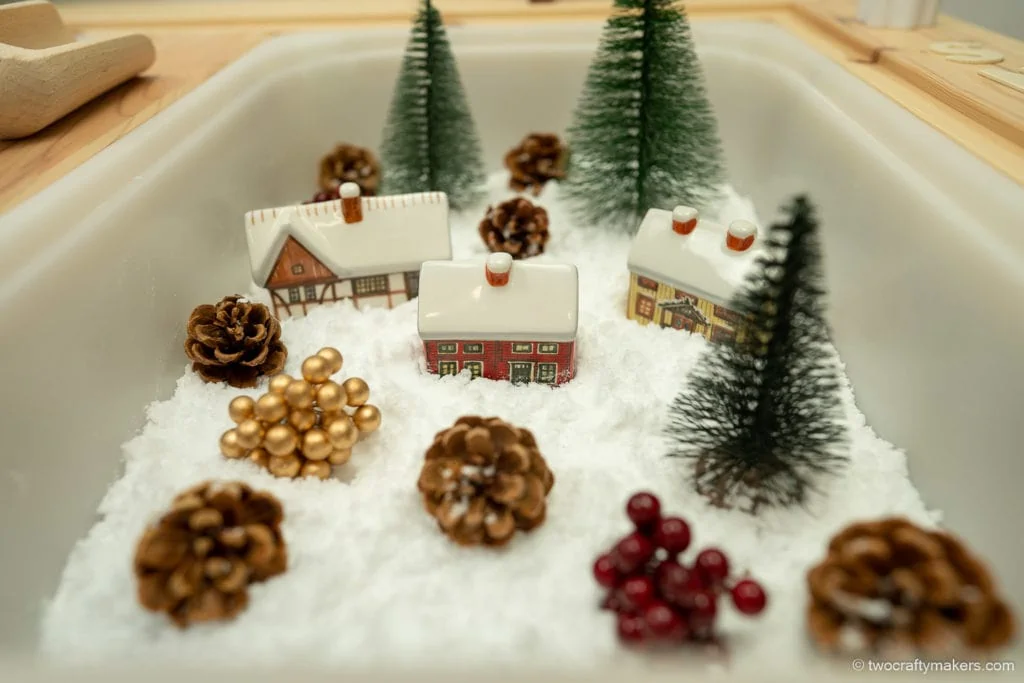 13 | Dyed Chickpeas
Dyed chickpeas are an excellent filler for working on fine motor skills and can be easily colored with some food coloring or paint.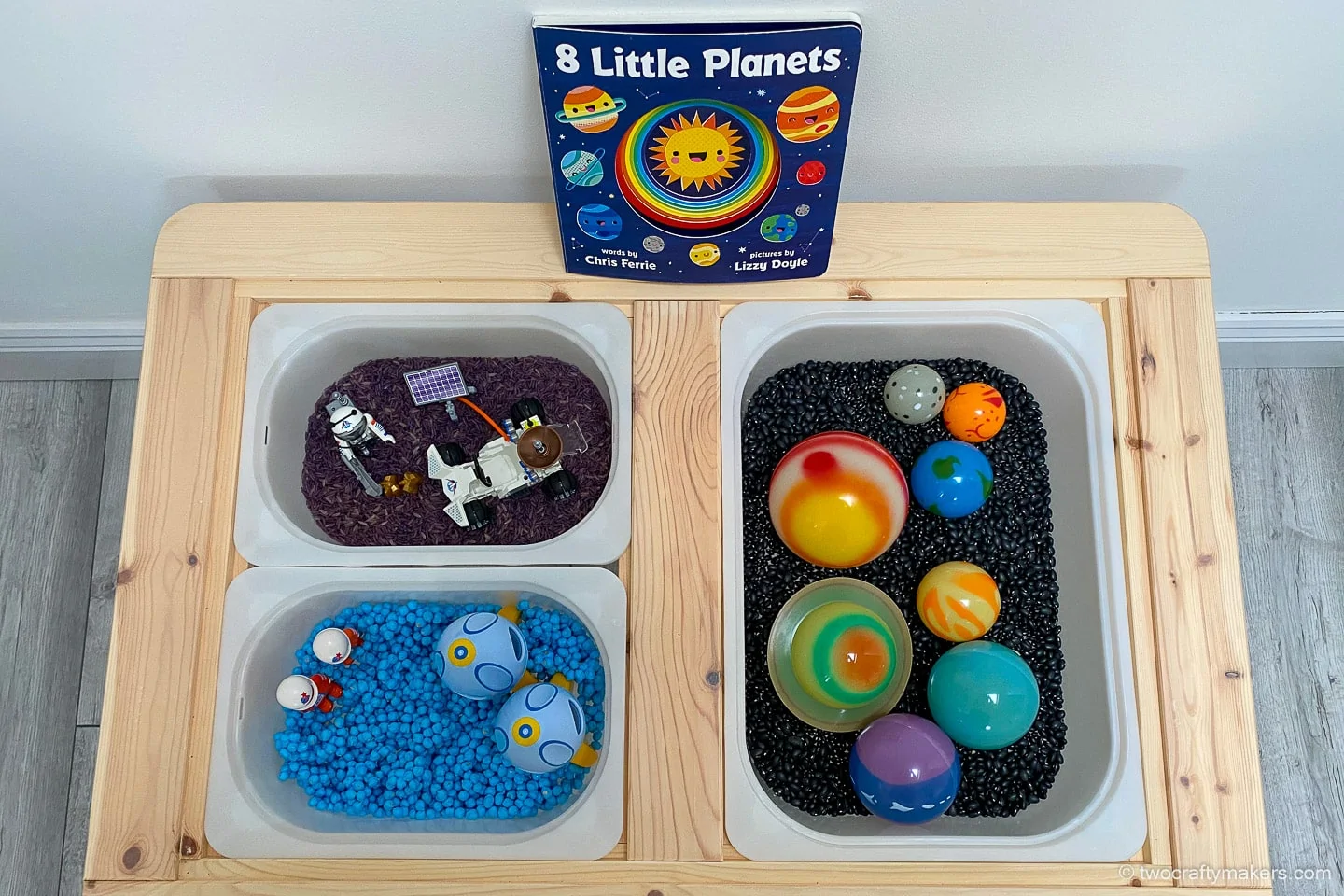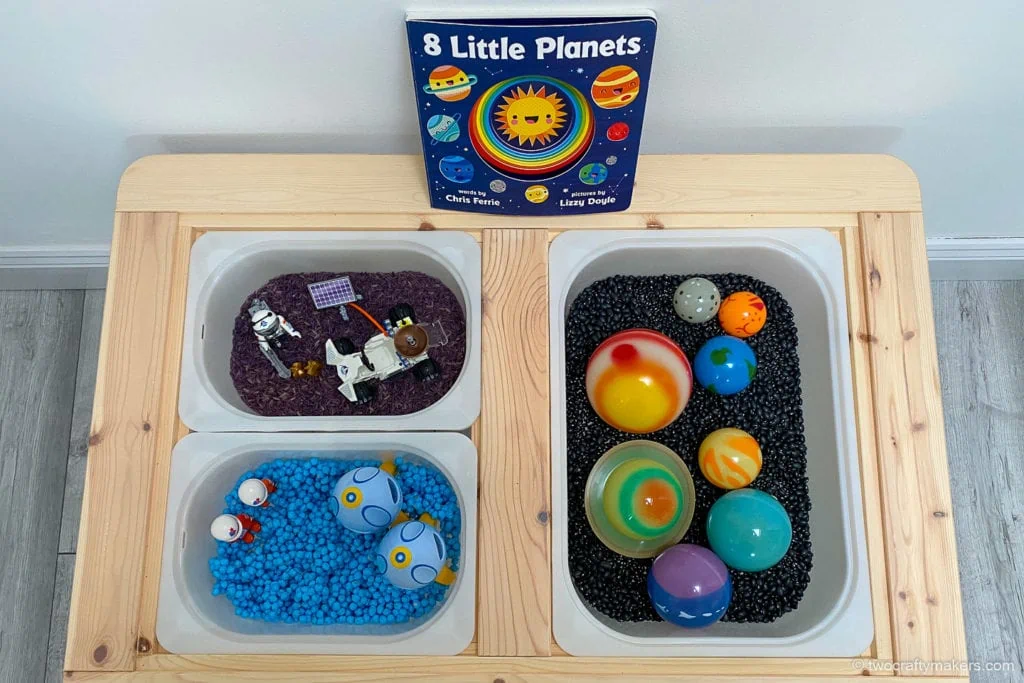 How to dye chickpeas
To color chickpeas, you just need some chickpeas and food coloring or paint.
I usually mix the two together in a large bowl and I wear gloves to save my hands from staining. Some prefer to put the chickpeas in a zip lock bag and seal and squeeze the bag after adding the food coloring but I prefer to use a bowl.
Leave the dyed chickpeas to dry on a foil-covered baking tray.