If you've welcomed a new arrival in recent years then the chances are you've come across the ever-popular Pikler Triangle and Pikler climbing arch. Designed to encourage kids to climb independently and safely, a Pilker climbing arch is a fun and popular addition to any playroom.
My toddlers love their Pikler climbing arch and I love watching their creativity and confidence growing with each play session. For those of you considering buying your kids a Pikler climbing arch, I've put together this guide with tips and ideas on how to use it.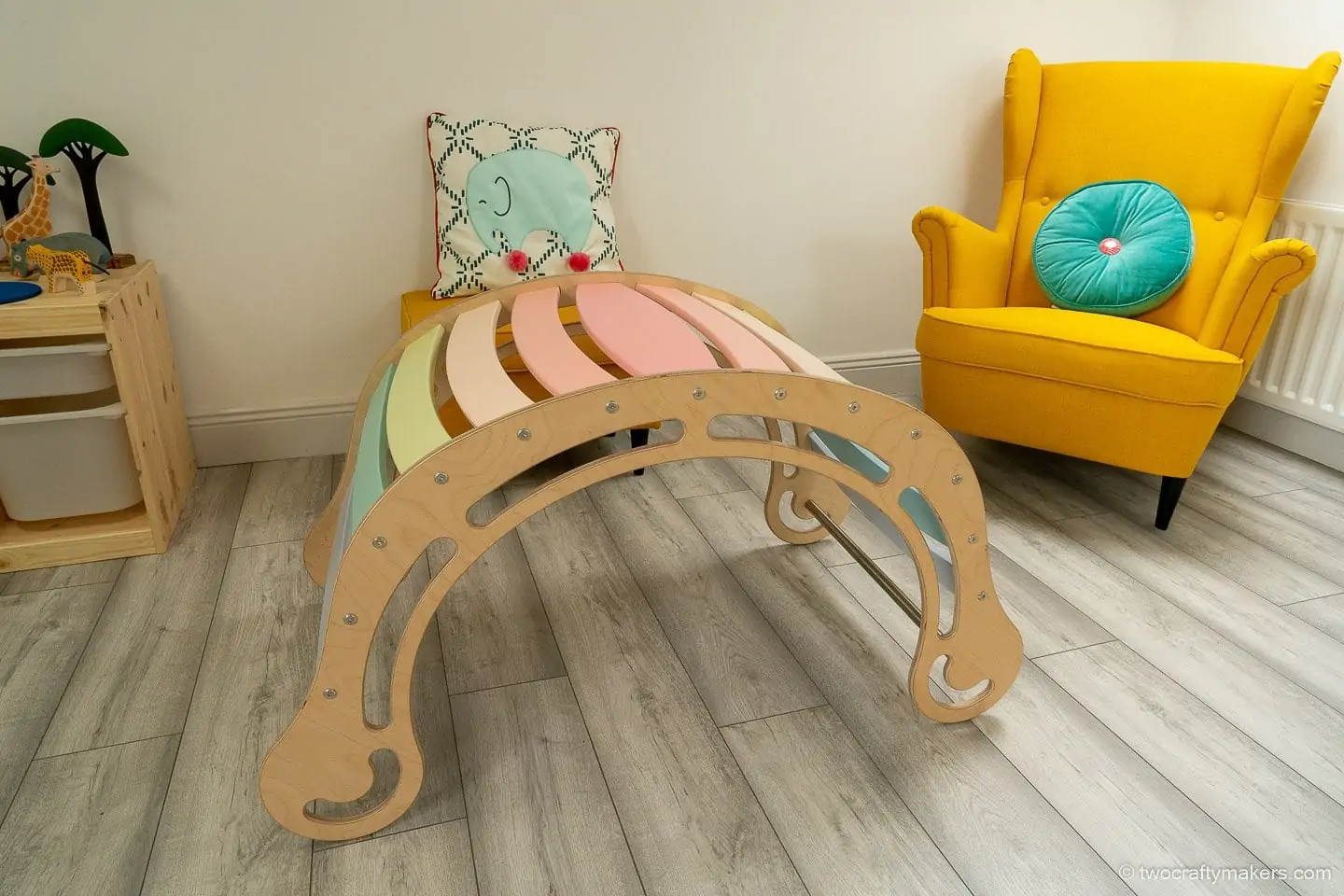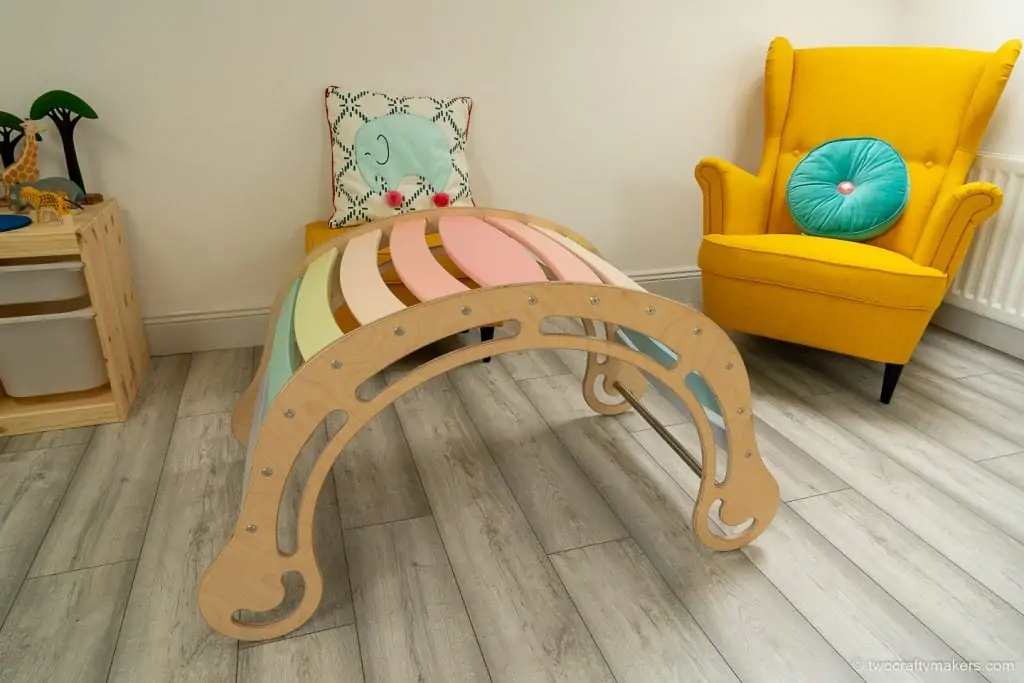 What is a Pikler Climbing Arch?
Similar to a Pikler triangle, a Pikler climbing arch follows the inspiration of the Dr Emmi Pikler approach. Dr Pikler put forward a series of principles which included freedom of movement and the encouragement of independent play at the child's own pace. This leads to a natural curiosity and self-confidence in a child's play while they continue to develop their gross motor schools.
One of the underlying teachings, that a child should never be put in a position they cannot attain themselves, is key to play with a Pikler climbing arch. I found it fascinating to watch as my now 2 and 3 year old engaged in their early play with the climbing arch: their first few tentative climbs soon developed into self-confident climbing which extending outside the playroom and into the playground and nature.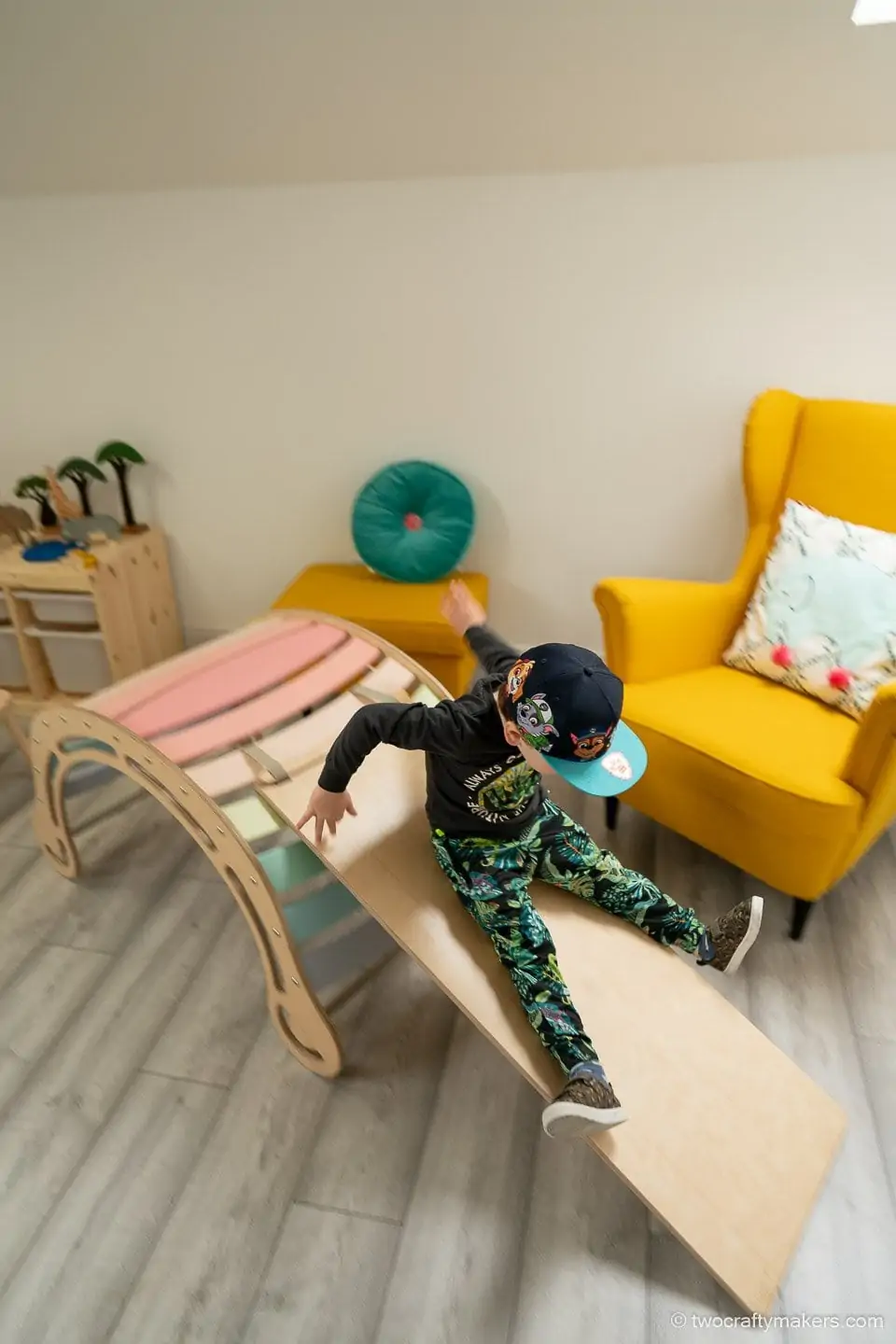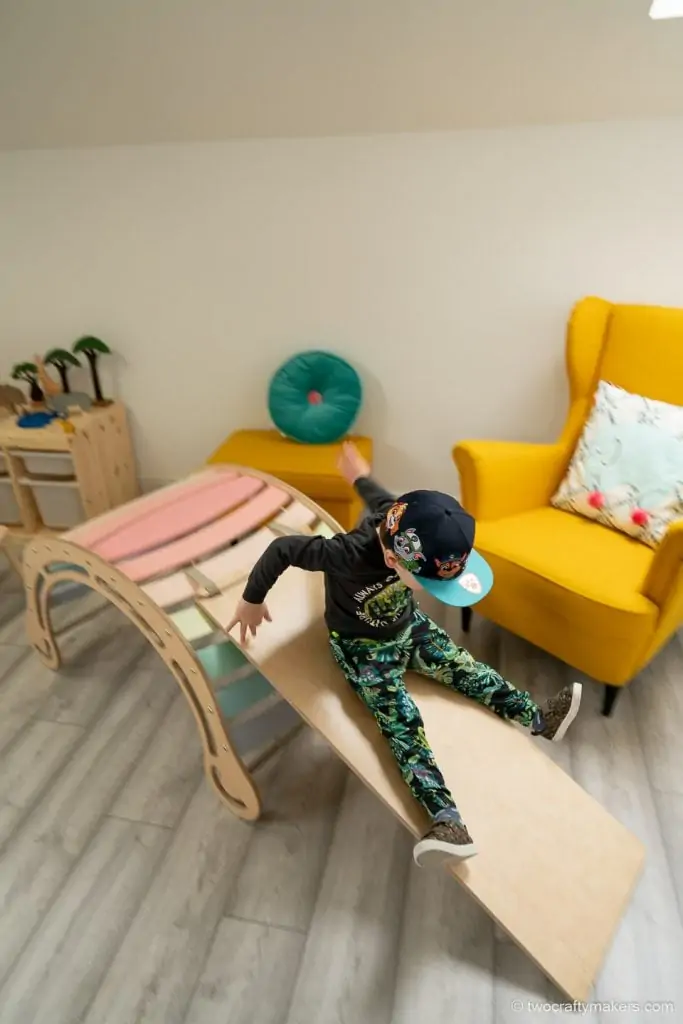 Benefits of a Pikler Climbing Arch
A Pikler climbing arch is a fantastic addition to any playroom. I've noticed many benefits in both my kids from their early introduction to climbing:
Engaging in masses of creative play while using the climbing arch
Improved balance, strength, agility, dexterity and self confidence
Eagerness to engage in physical activity
Climbing skills have extended outside the playroom to the playground and the garden
Guiding them to understand their limits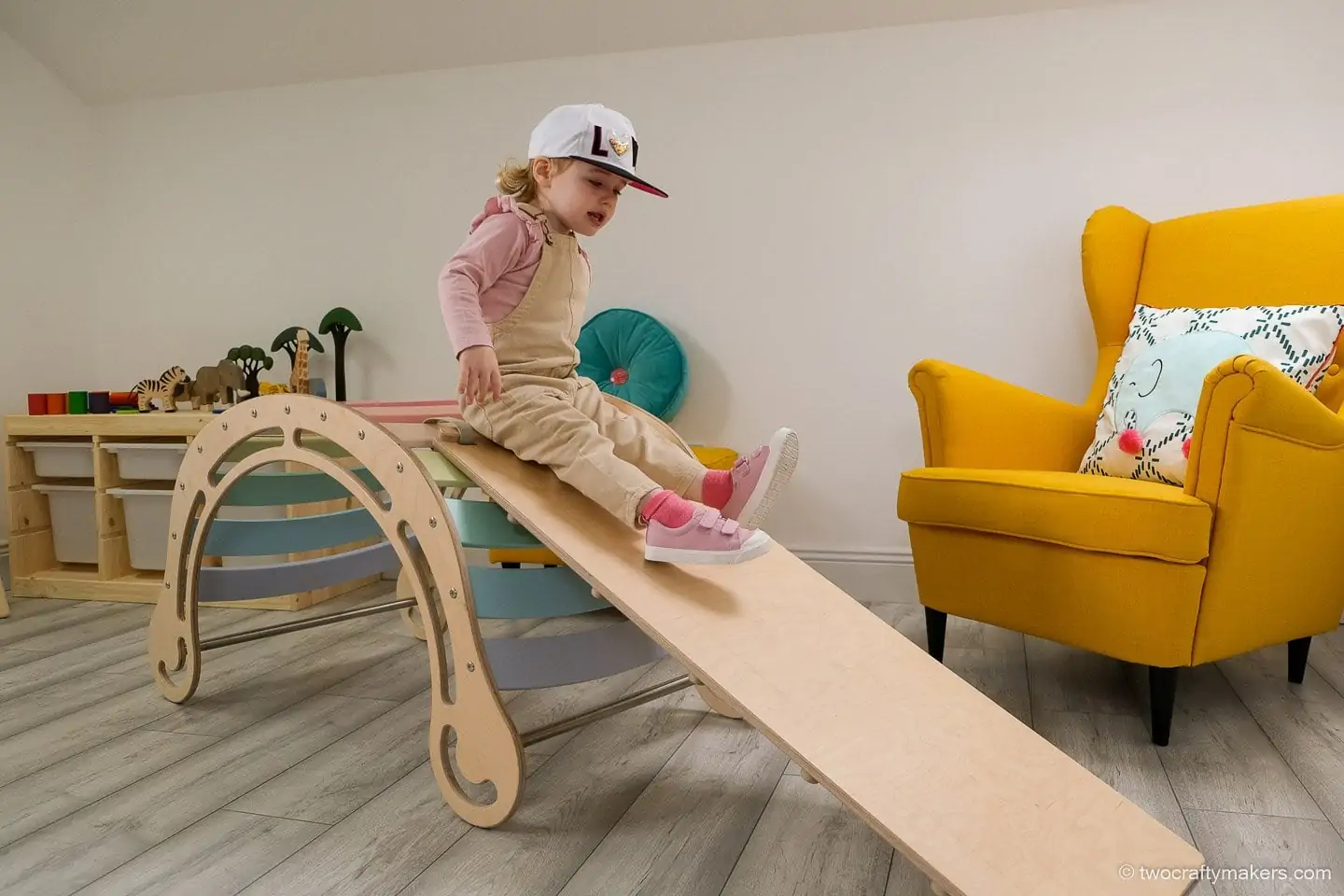 Where to buy a Pikler climbing arch?
The Pikler Climbing Arch is available in a variety of brands and most sell through Etsy and independent toy stores. Our favorites are Lily and River, Wiwiruka and Kate Haa with their high quality and easy to assemble climbing arches.
If you are Europe based then the Kate Haa Rocker is a great option. In the UK, the Archi/TriClimb combo is a fantastic option (via Babipur) and Kate Haa is also available (via Puzzlebug).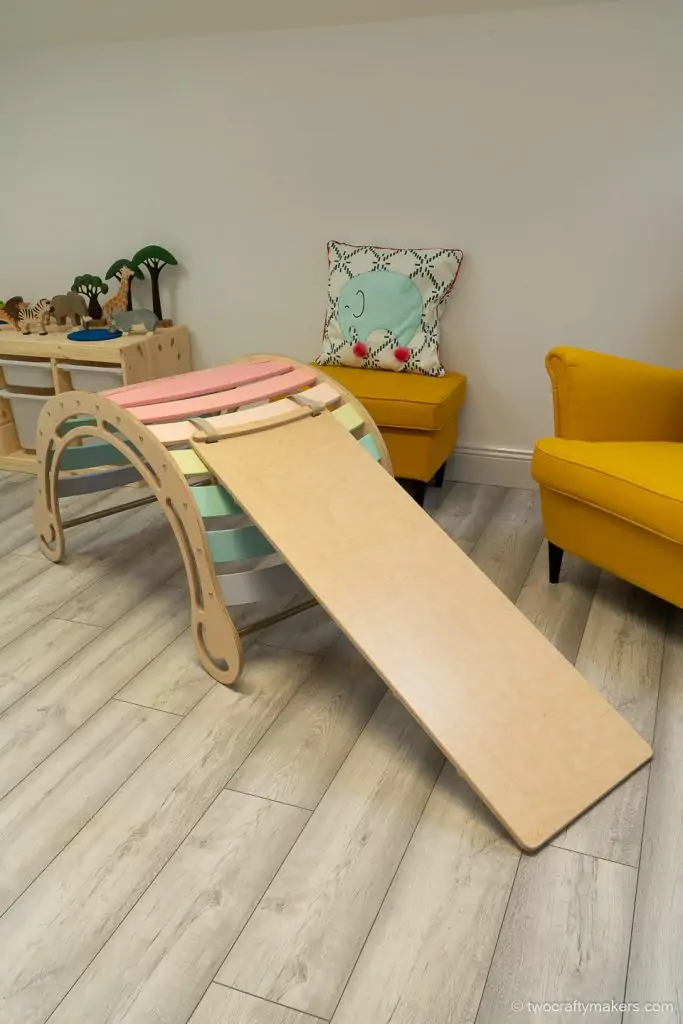 Pikler climbing arch tip: the XXL version of the rocker is amazing to grow with your kids. The Wiwiurka triangle, arch and ramp/slide is fantastic for longevity and creating a mini playground/obstacle course and the Kate Haa XXL Rocker and ramp is a beautiful and reasonably priced set although you cannot connect a Pikler on the other end of the ramp.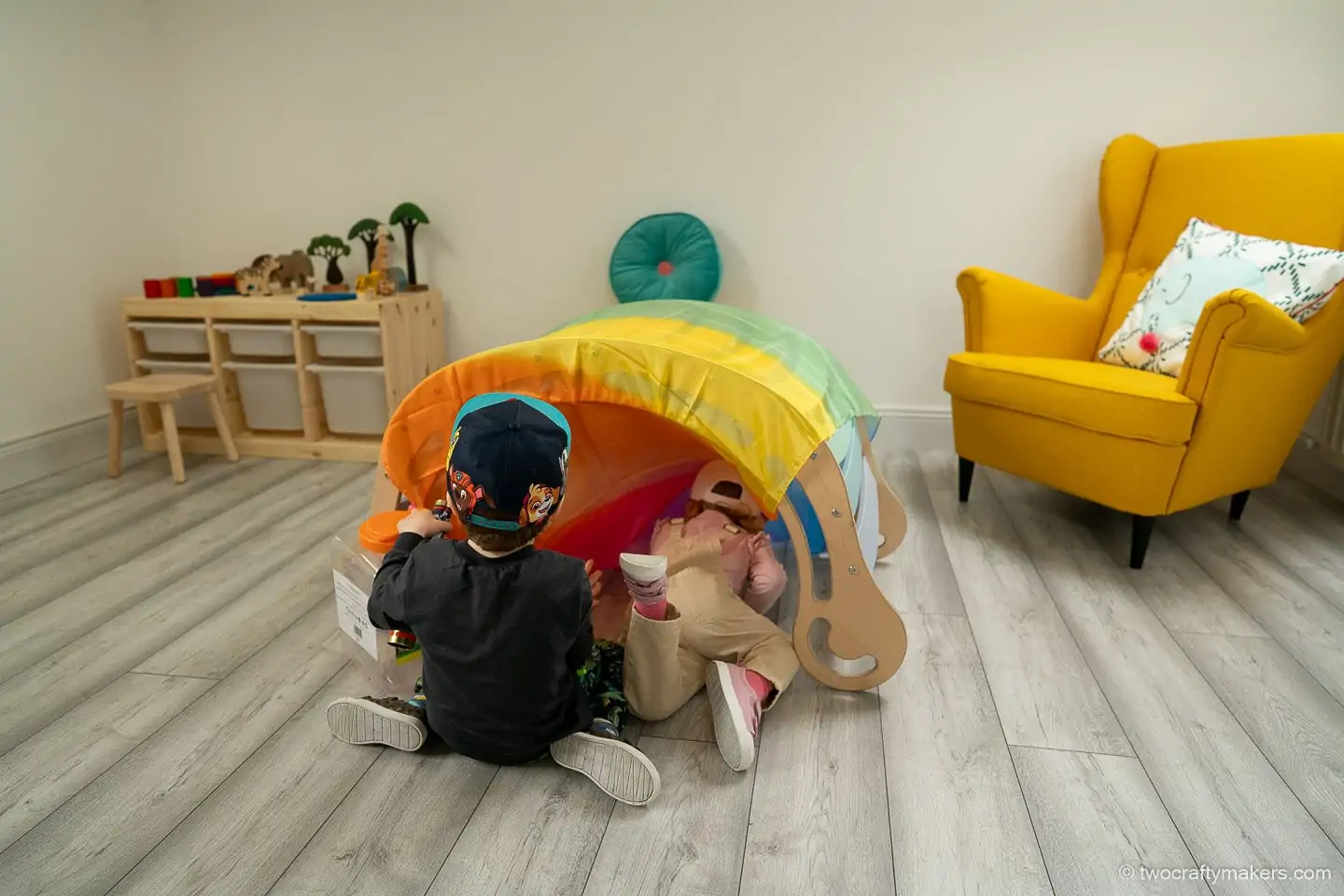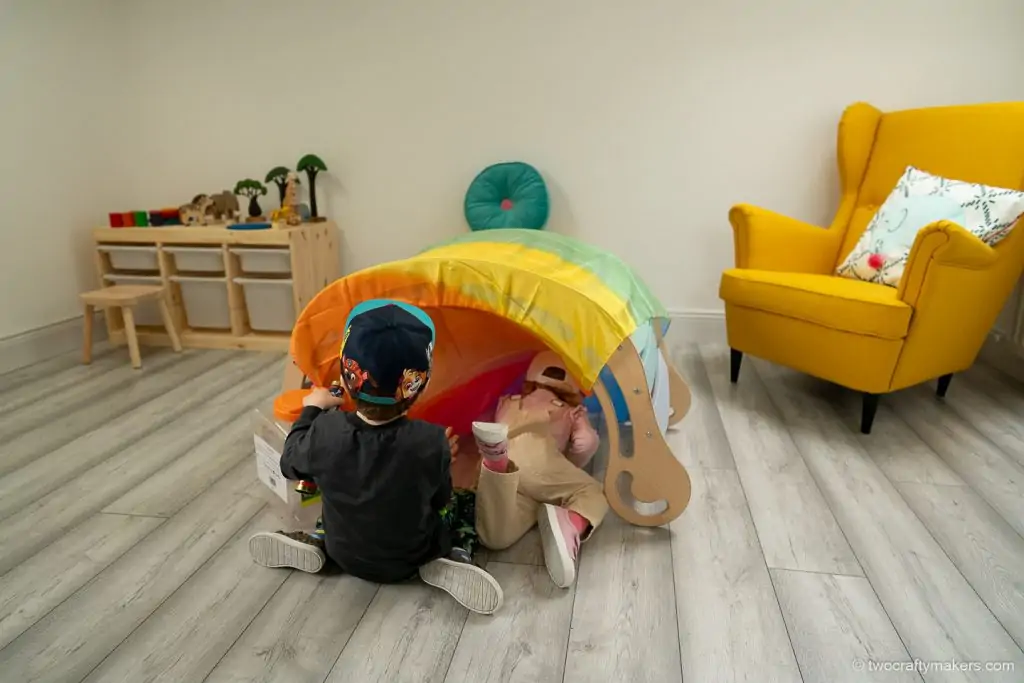 Play ideas with a Climbing Arch
A Pikler climbing arch is one of the bigger playroom investments but the great thing is that the climbing arch provides so many opportunities for development and creative play.
1 | Climbing
My toddlers first approached the Pikler climbing arch one rung at a time until, eventually, they climbed right over the arch and down the other side! It was amazing to watch their confidence grow.
Most of the slides that attach to the Pikler climbing arches are double-sided and have ridges or climbing grips, both of which are fantastic.
Pikler climbing arch tip: I rotate our playroom toys every week or two and they always run straight over to climb their rocker the instant it appears!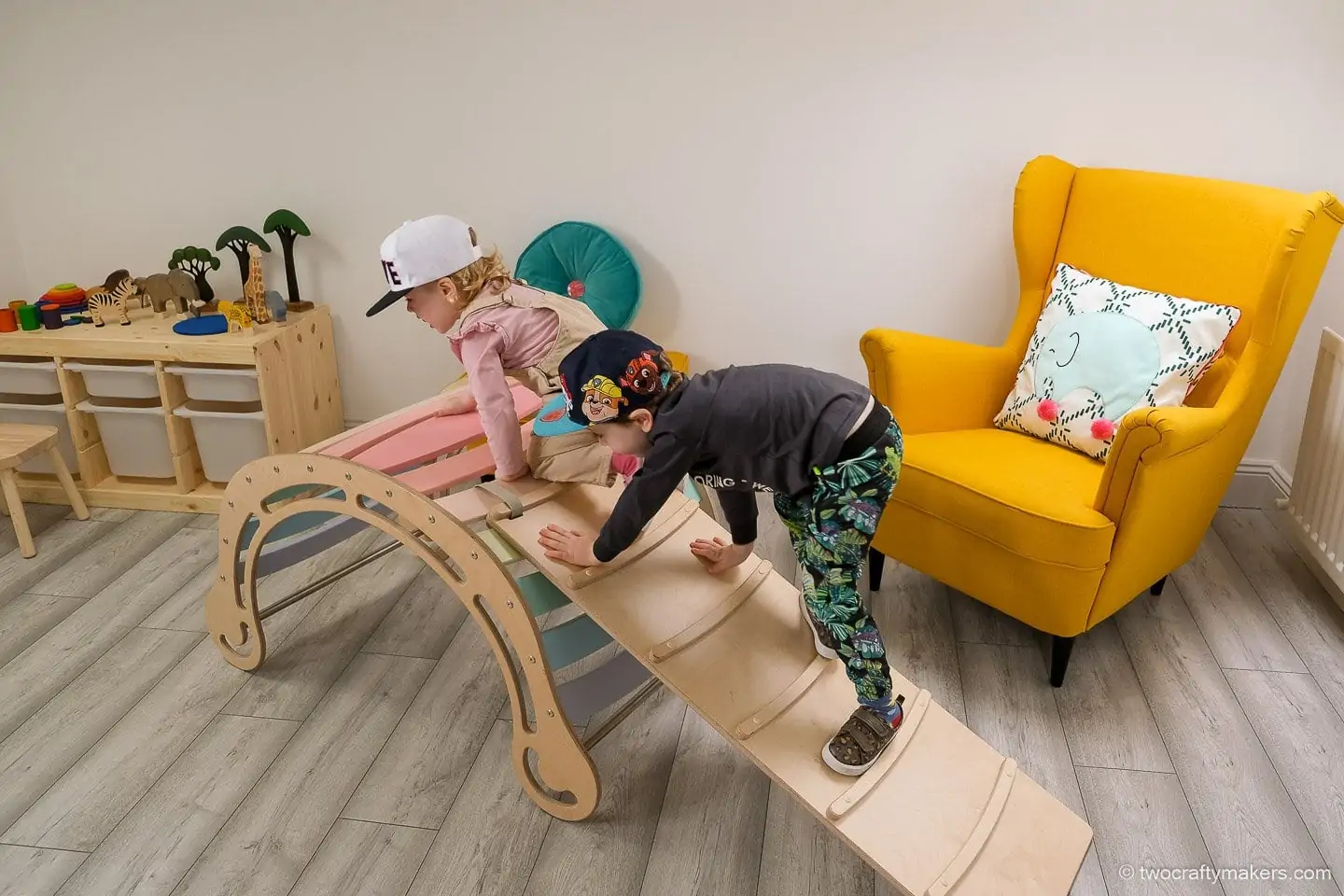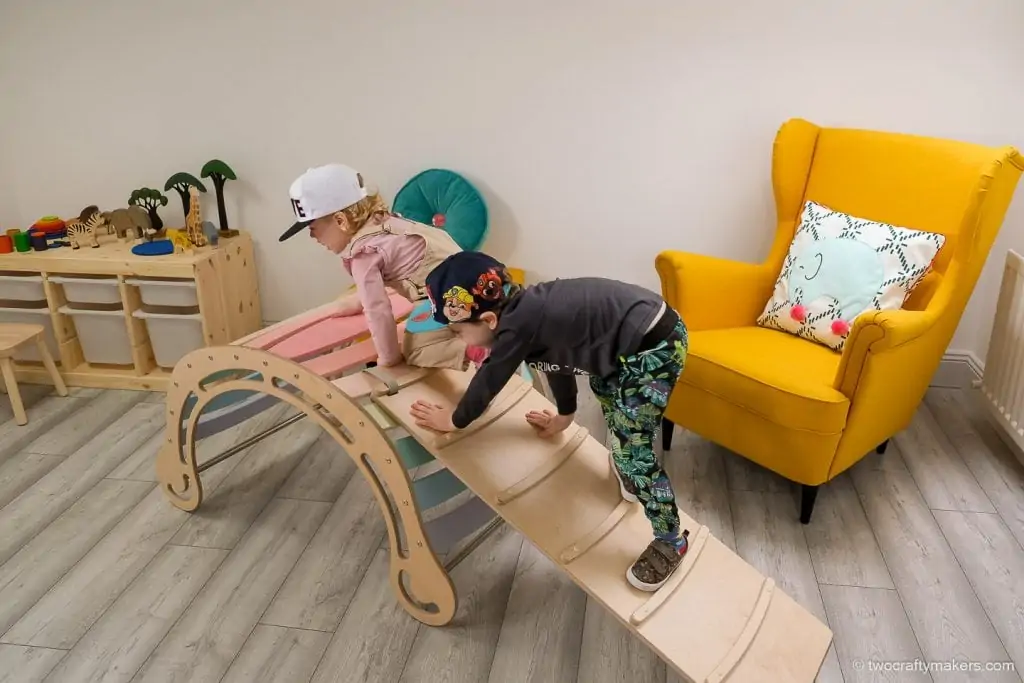 2 | Rocker
Flip the Pikler climbing arch over and it becomes a rocker. My toddlers love reading and drawing while I assist with the rocking! They really love using it for some downtime and just chilling out.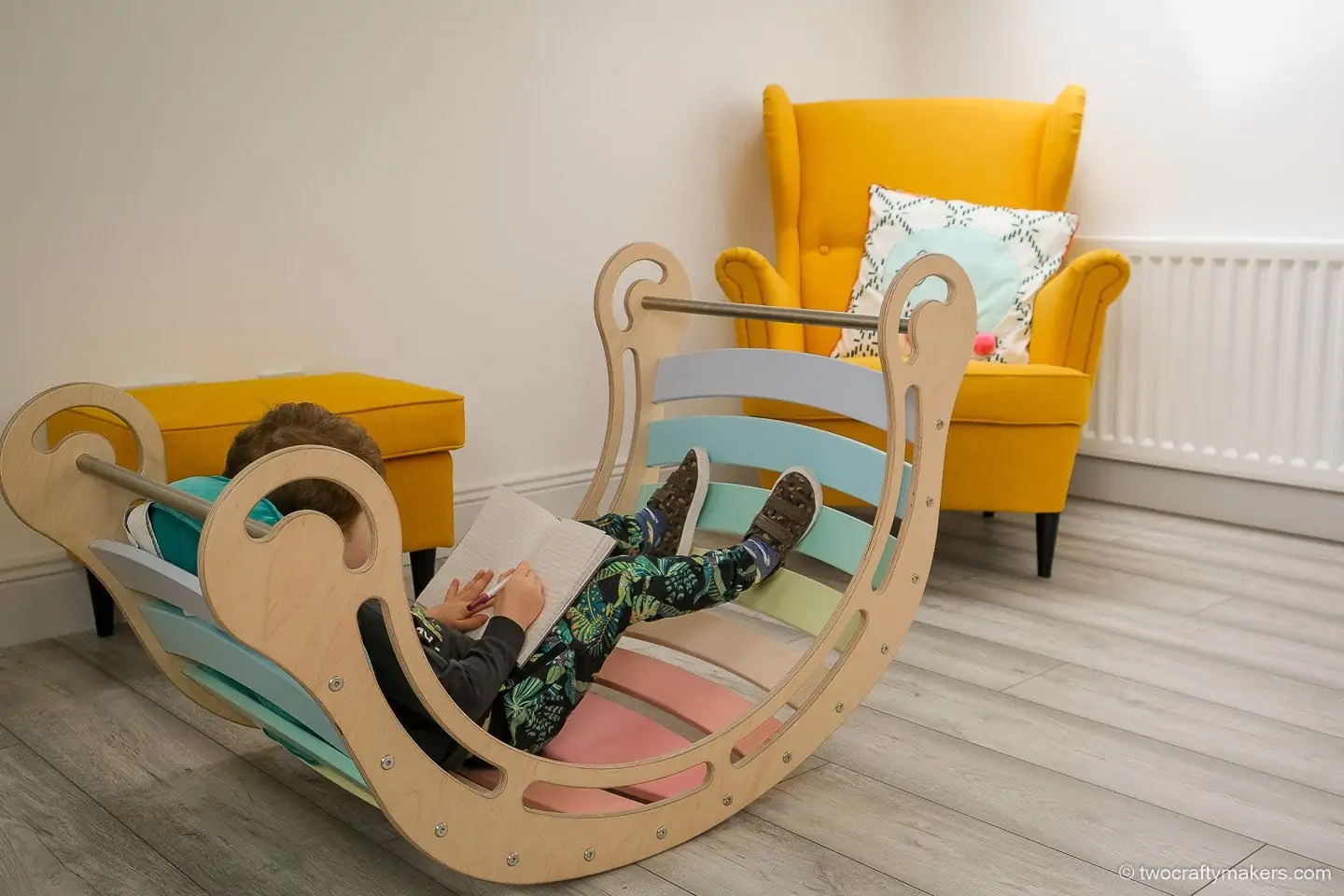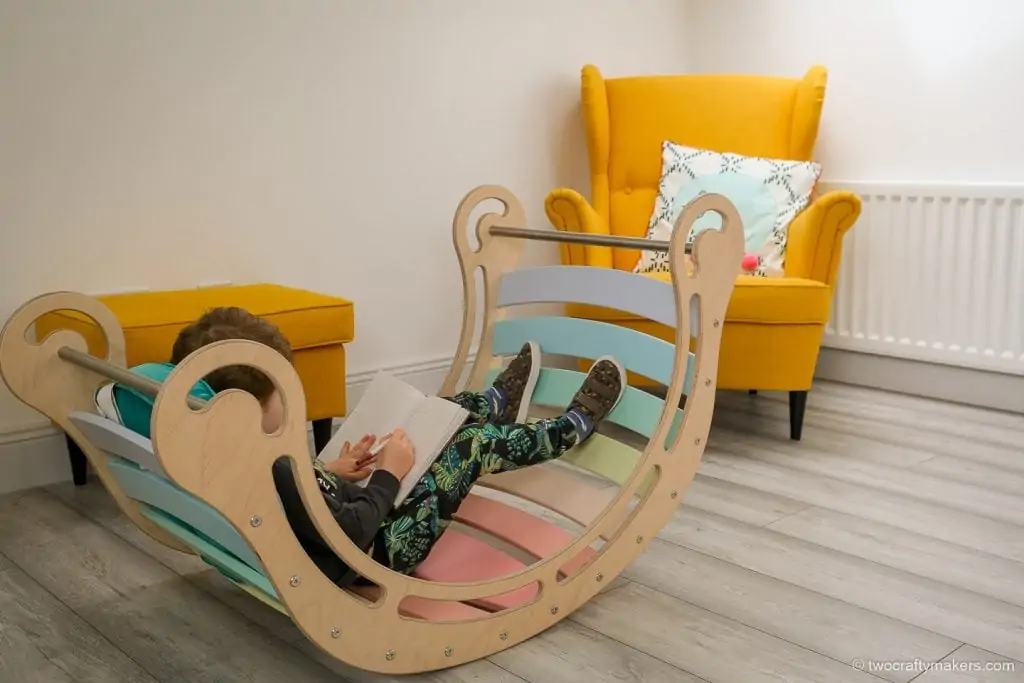 Pikler Climbing Arch tip: I always pop a cushion under my toddlers when we're using the arch as a rocker. They sometimes forget to hold their heads when it's rocking and the cushion lets them, and me, relax.
3 | Set up shop
Turning the arch on its side and setting up a shop is one of our Pikler climbing arch favorites! We use wooden cash register (I'm not sure where we picked ours up but this Hape cash register and this Le Toy Van cash register are beautiful similar options), some wooden discs for counting and stacking the shelf with whatever toys the kids want to sell on the day!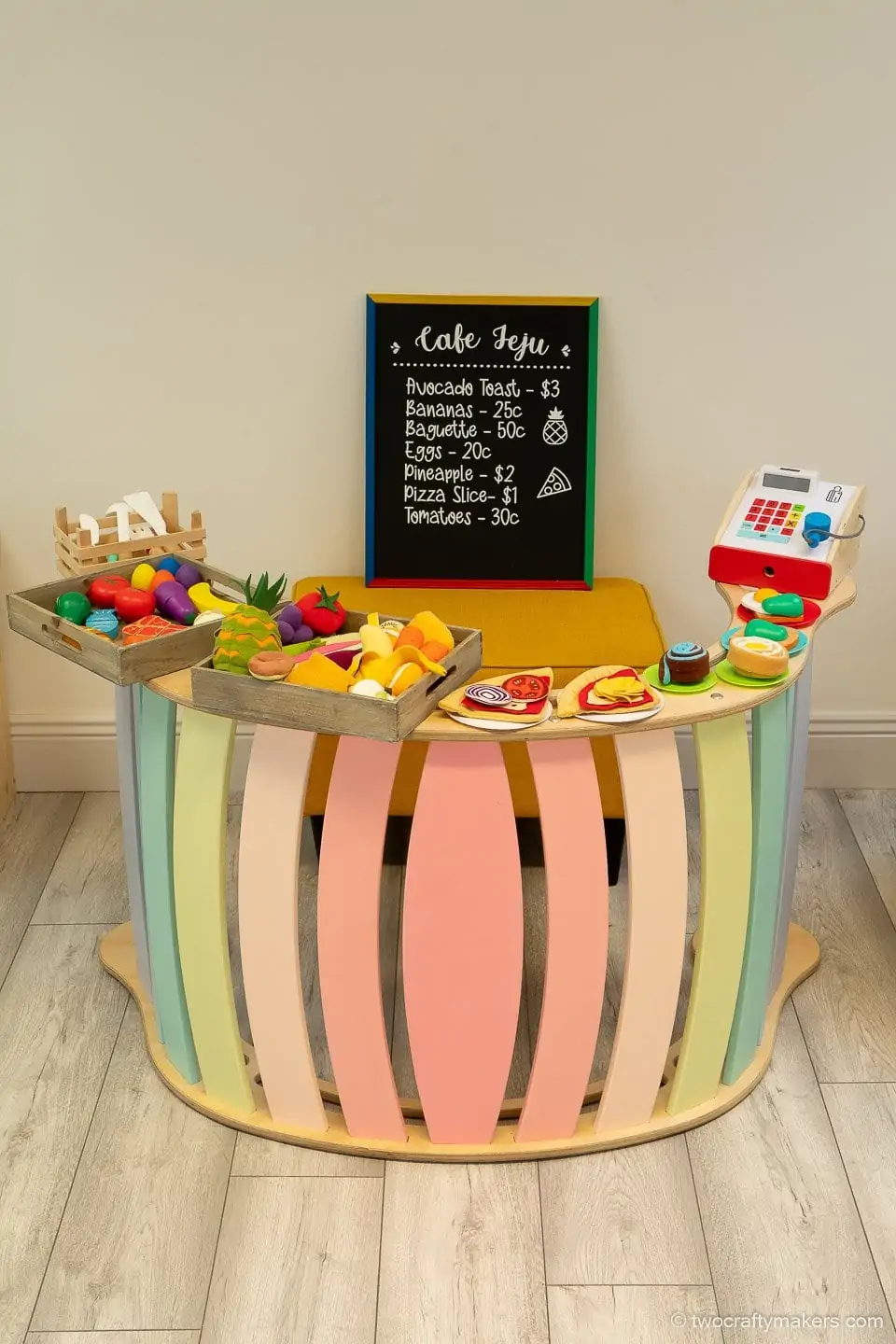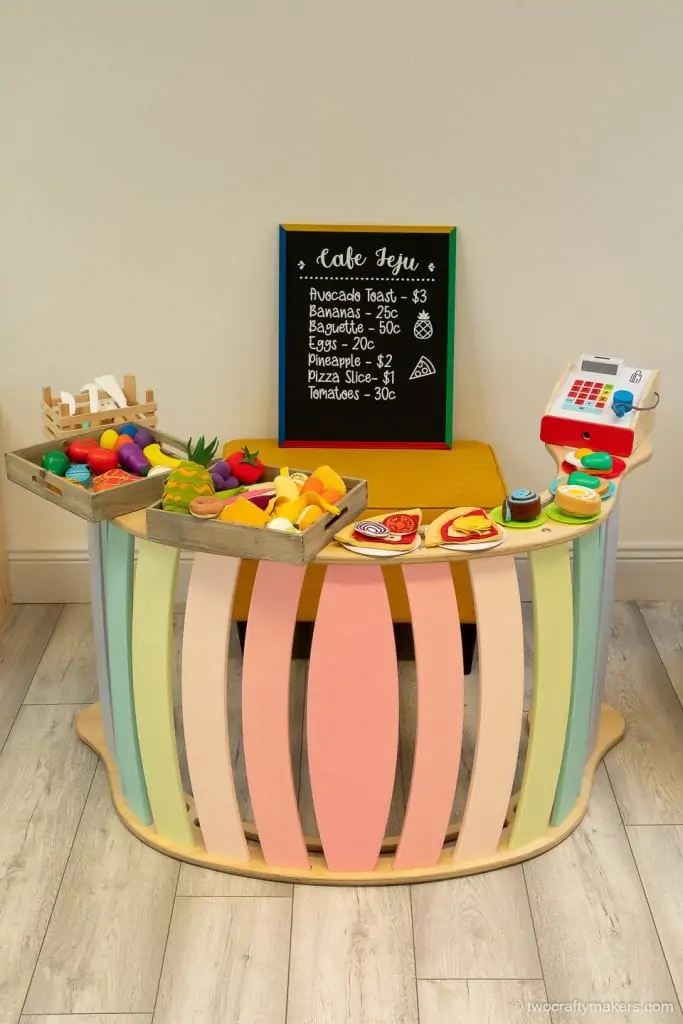 Pikler Climbing Arch tip: this is a great activity for promoting creativity and introducing real-world concepts. It's also excellent for language development and counting skills.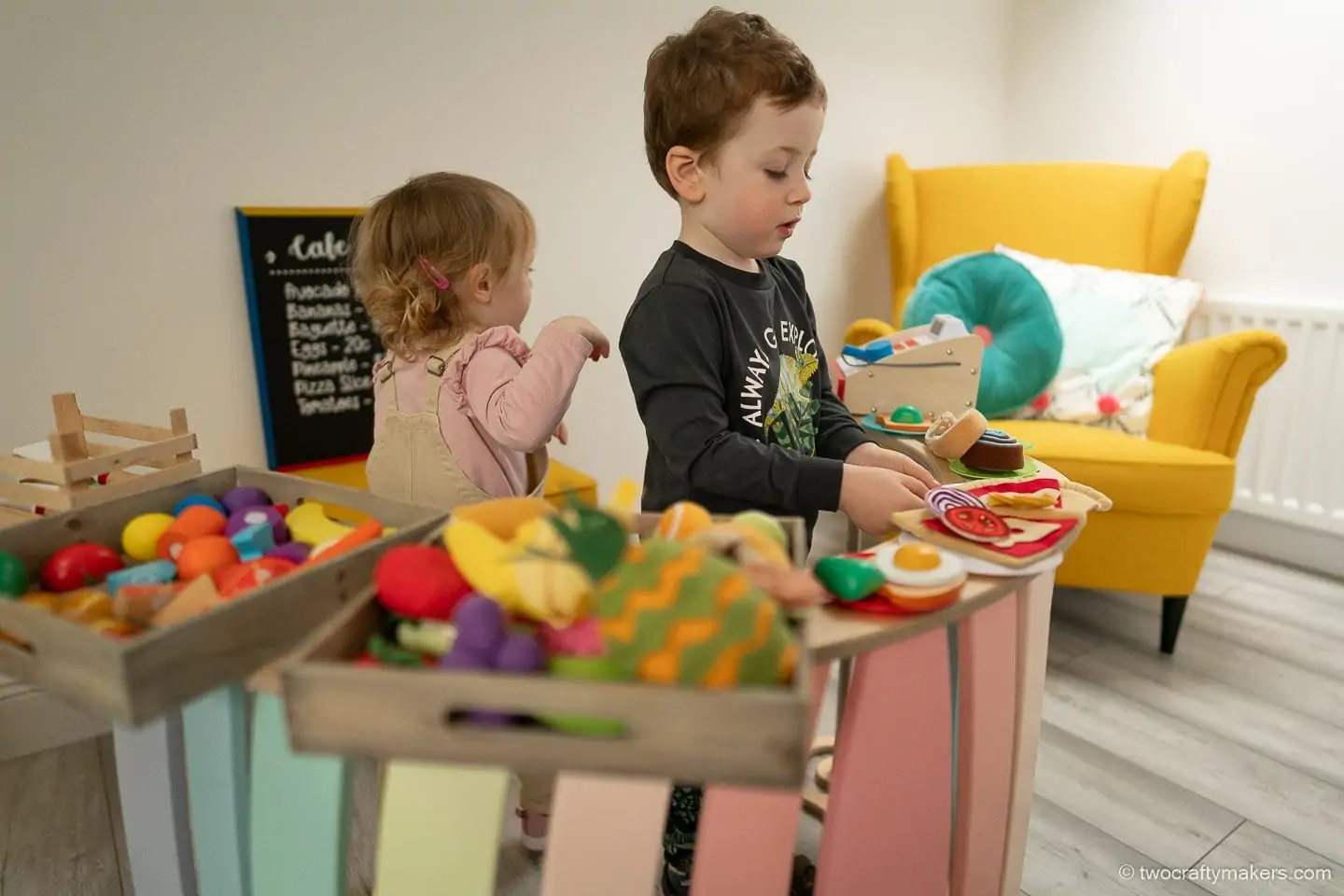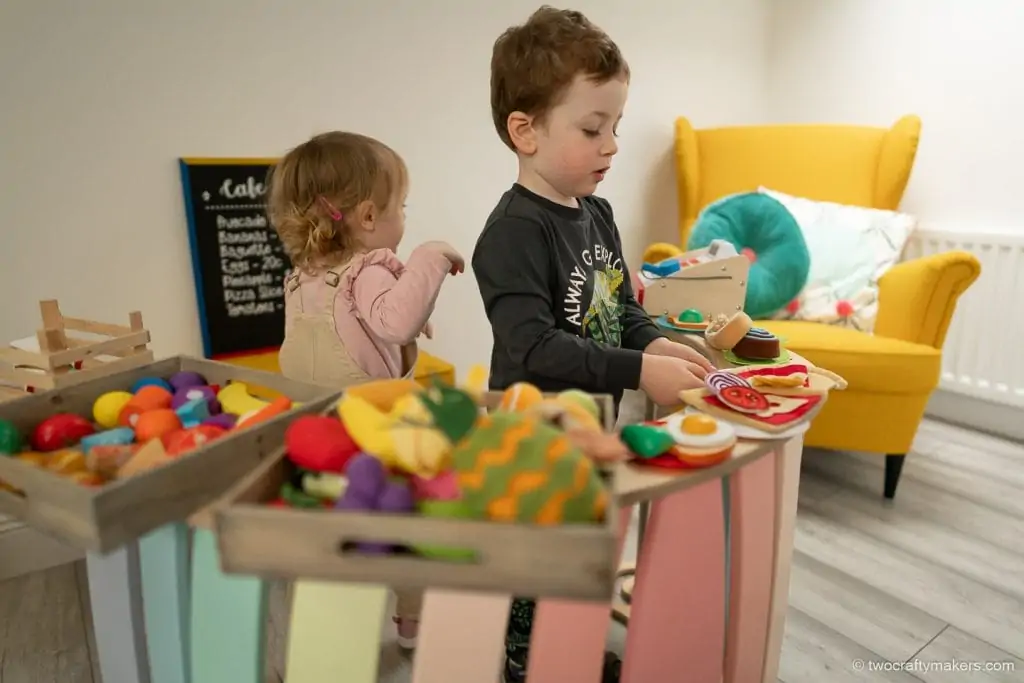 4 | Fort
My toddlers love creating their own space for playing, reading, and, very occasionally, just relaxing! Pop some blankets over the top and the Pikler climbing arch makes for an excellent fort!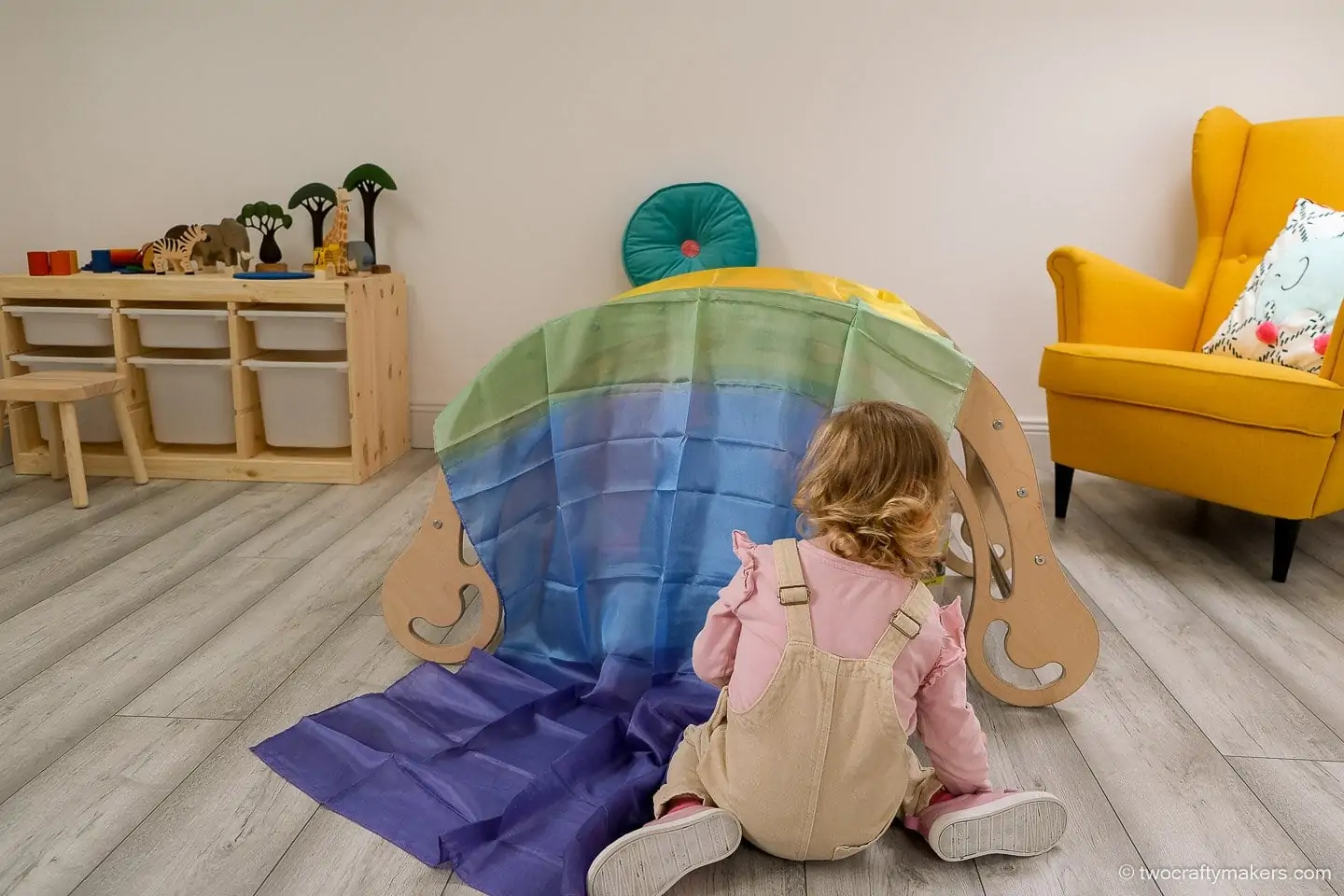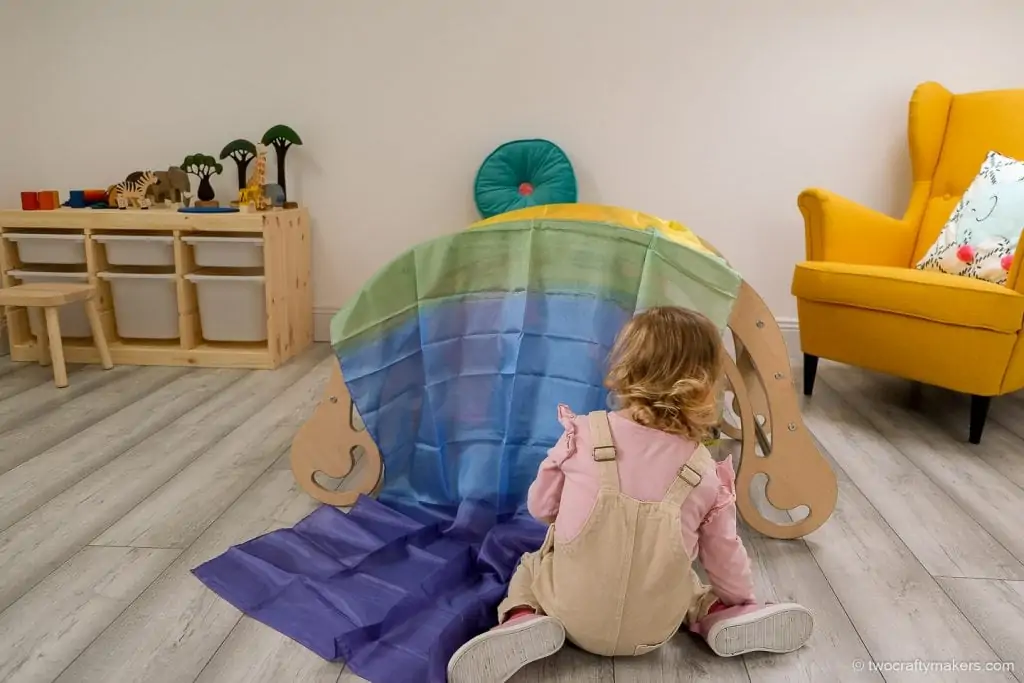 Pikler Climbing Arch tip: I absolutely love the Sarah's Silk Giant play silks for our playroom. The rainbow giant play silk is stunning and it's fantastic for making a fort with the climbing arch!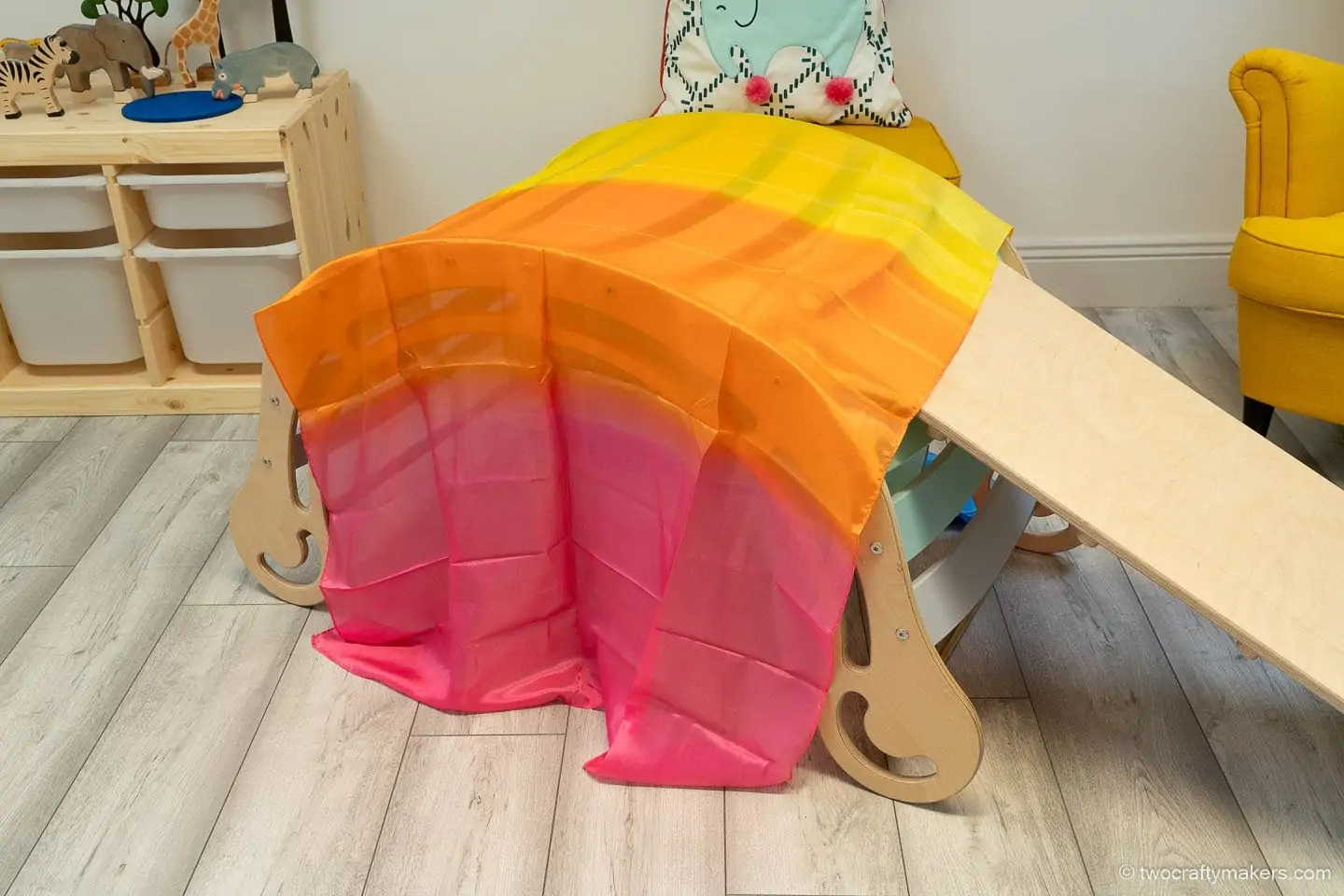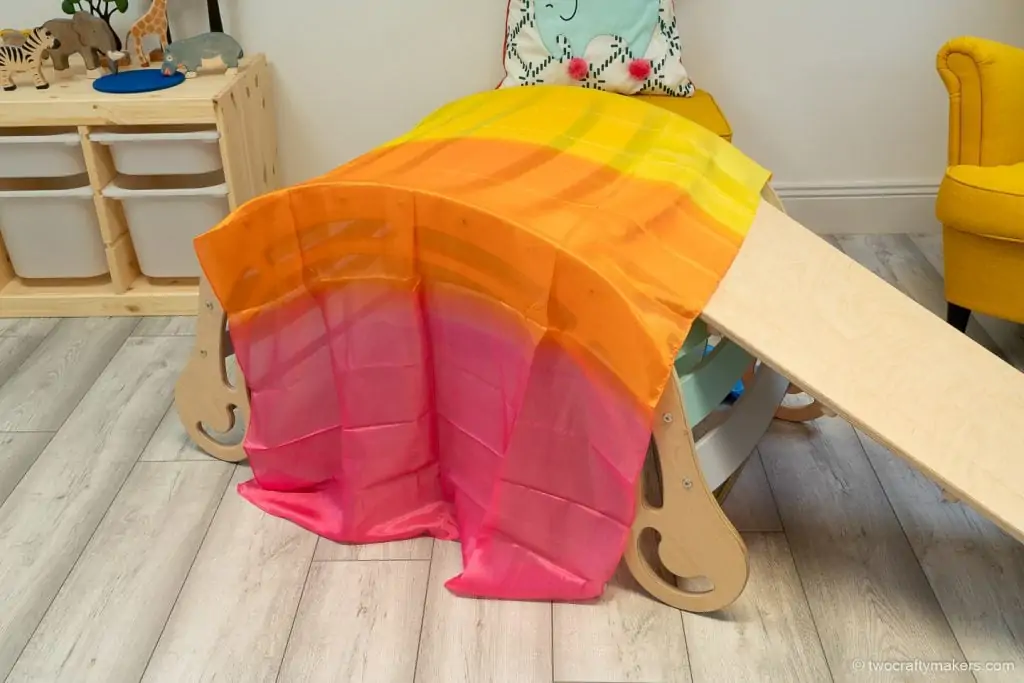 5 | Pirate boat!
With a little imagination, the Pikler climbing arch makes a great boat. My 3-year-old is fascinated with pirates at the moment and loves to act out some pirate scenes on the rocker!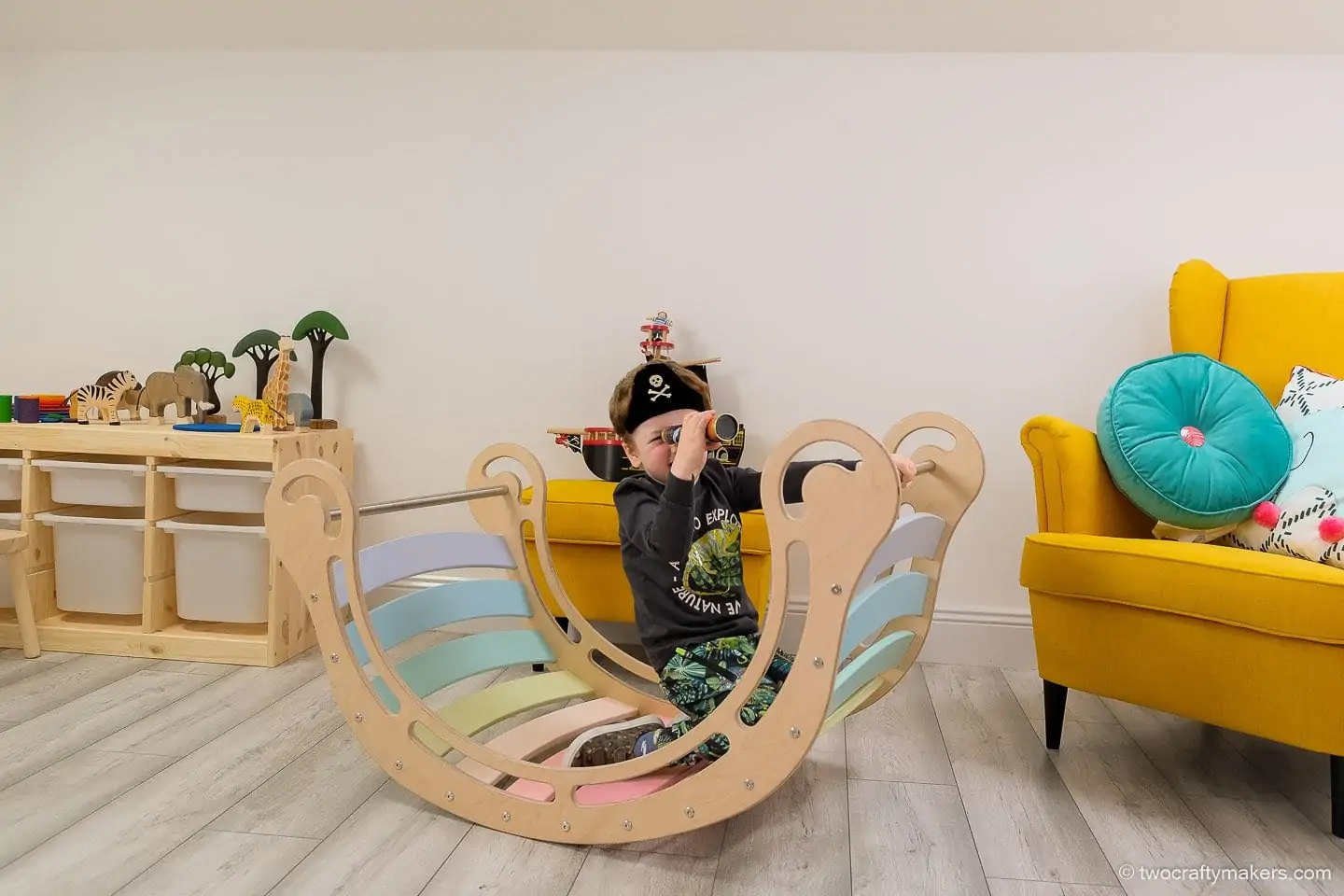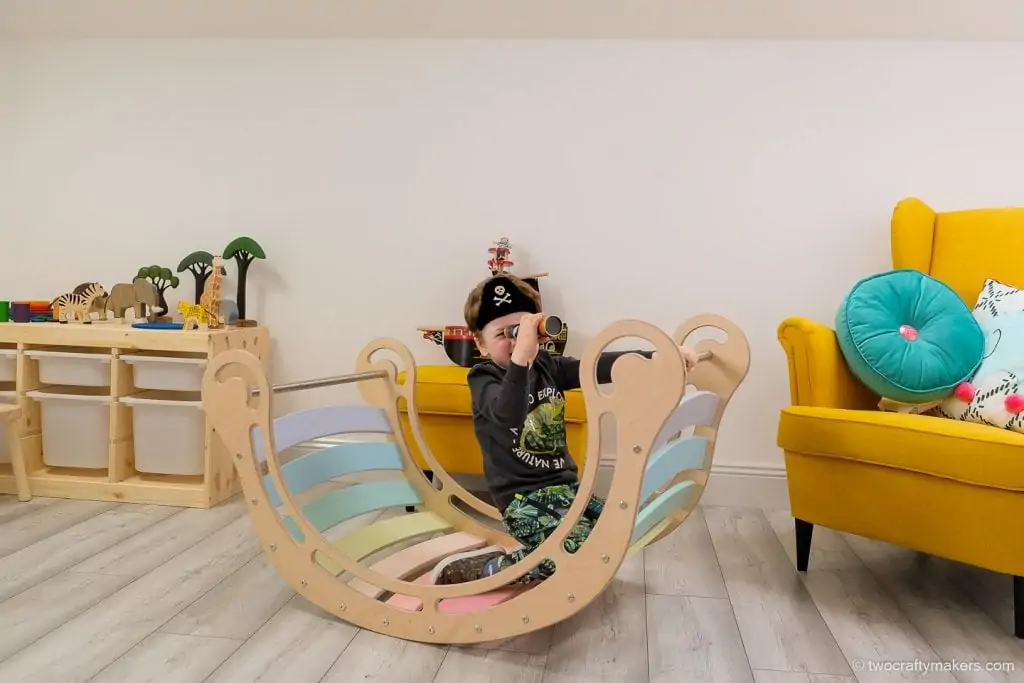 Pikler Climbing Arch tip: we love to dive into our dress-up closet to set the scene for our pirate play – we have a fab Goki pirate telescope (we picked ours up in the UK but there are plenty of great play telescopes to consider) and a pirate hat from our pirate costume!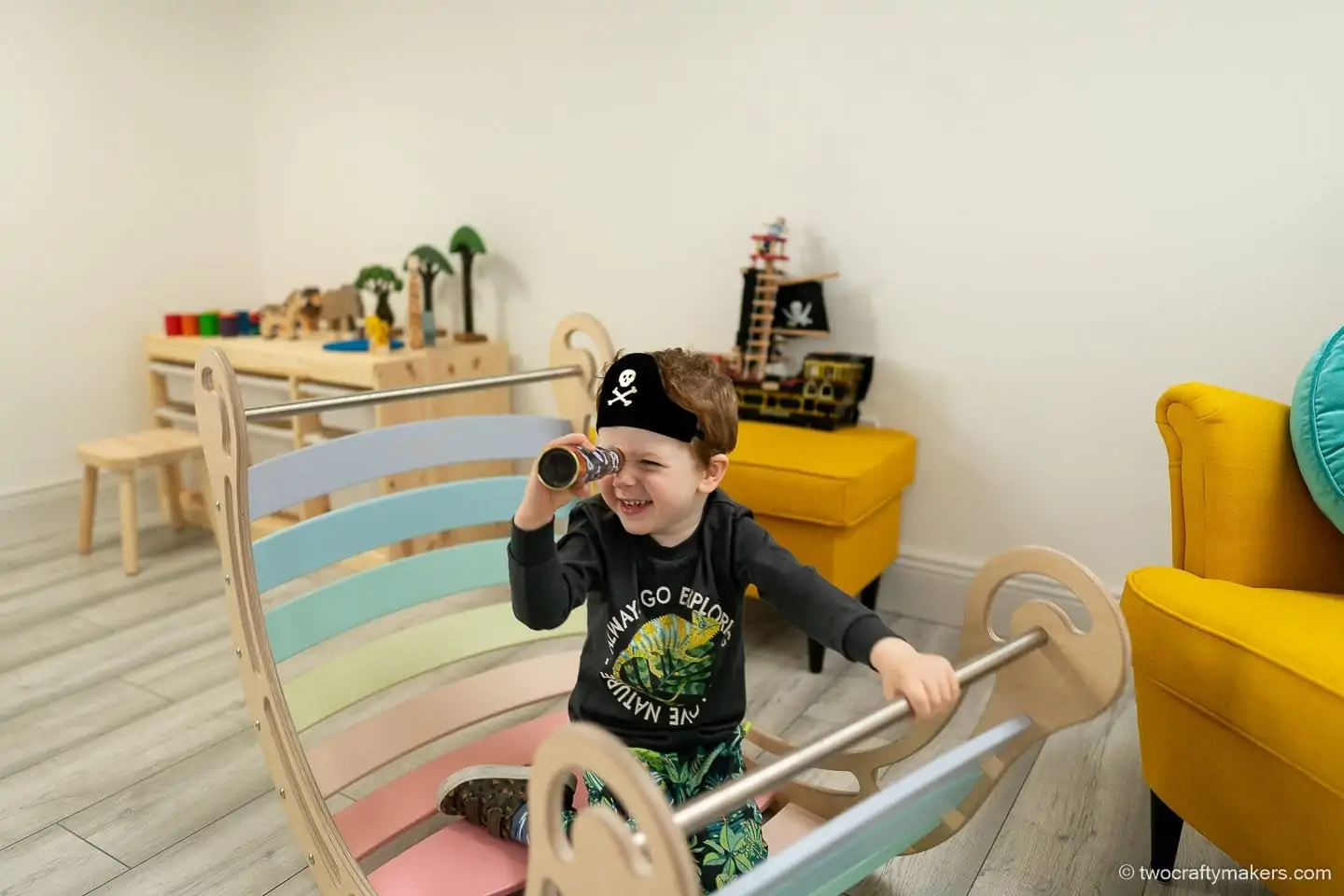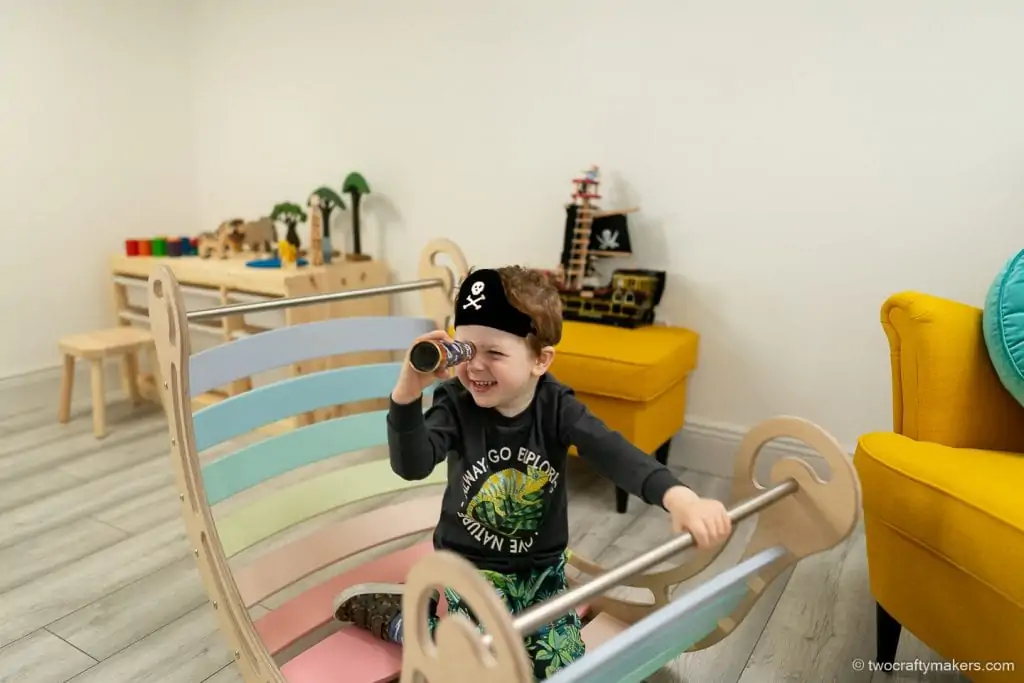 6 | Add a slide
A slide adds a whole new dimension to climbing arch play! My kids love whizzing down the slide and trying to run up it and there are so many giggles!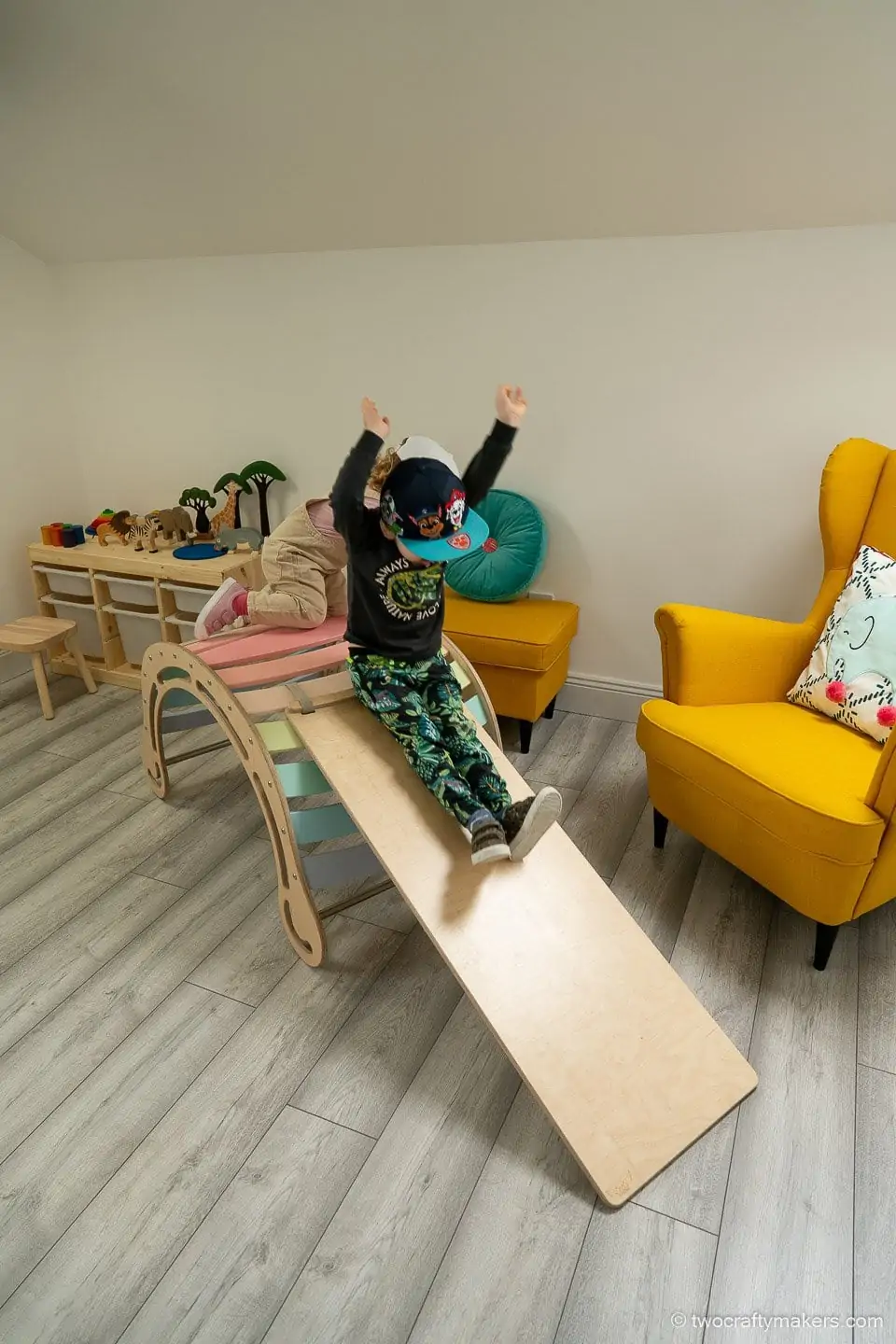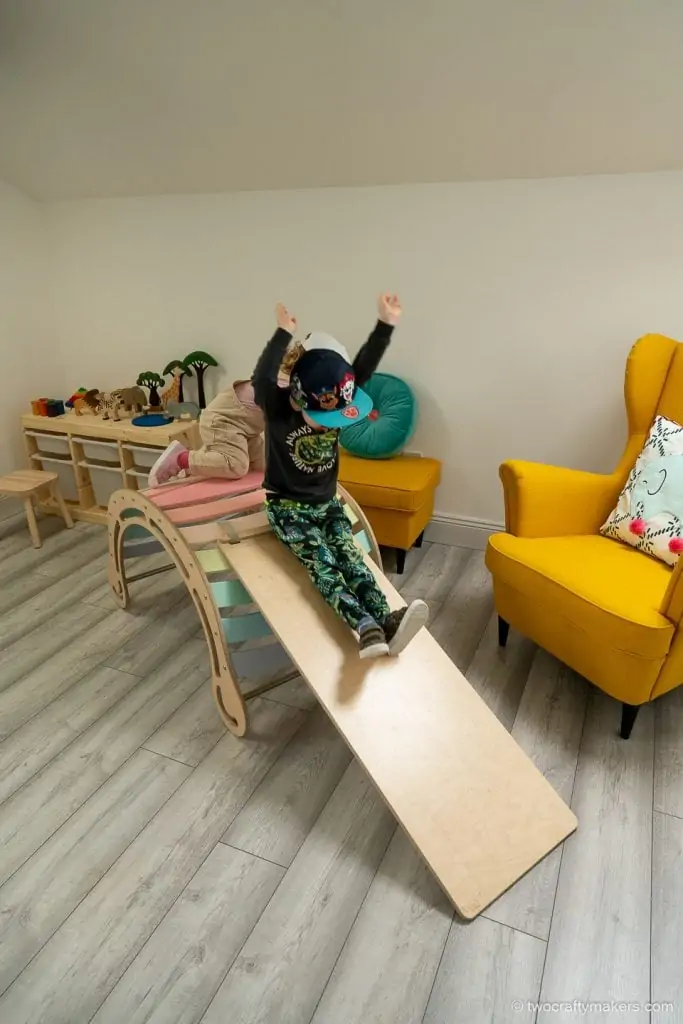 7 | Accessorize
There are so many fun ways to accessorize the Pikler climbing arch. We love building ball runs with Magnatiles and our Grimms rainbow and adding some rail and road stickers to create a car ramp with our slide!